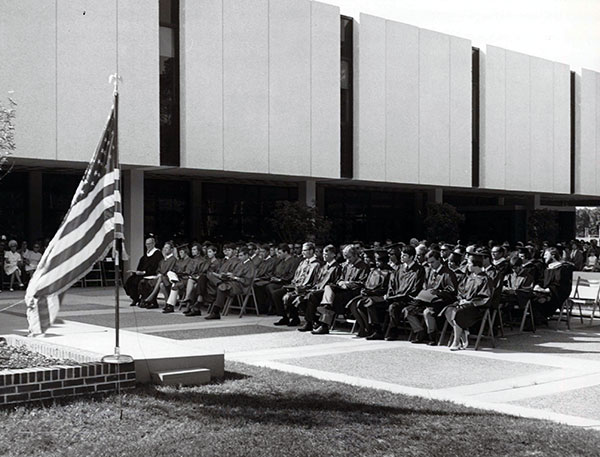 The concept for Virginia Wesleyan University began in 1959 when Methodist minister Joseph Johnston proposed a four-year, private college—the first of its kind in South Hampton Roads. Within two years of planning, the school had a name, a charter, and an expanding body of supporters from the Methodist Church (now United Methodist) and the regional business community. Chartered in 1961, Virginia Wesleyan College first opened its doors to students in 1966.
Virginia Wesleyan College received full accreditation in its first year of eligibility, enjoyed steady enrollment gains, and attained membership in the selective Virginia Foundation for Independent Colleges. The College held its first commencement in May 1970, graduating 41 pioneering students. Since then, the University has grown to approximately 1,600 students and 10,000 alumni.
Rooted in the liberal arts tradition as well as its Methodist heritage, Virginia Wesleyan provides a broad academic foundation while cultivating productive and engaged citizens. The enhanced curricular model at Virginia Wesleyan, implemented in 2011, prepares students by providing them with expanded opportunities to learn by doing, to connect theory to practice, and to link the classroom to the world.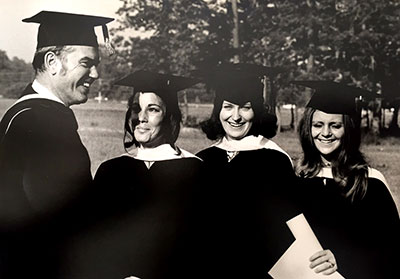 In 2016, the institution organized its academic program into three schools—the Susan S. Goode School of Arts and Humanities, the Joan P. Brock School of Mathematics and Natural Sciences and the Birdsong School of Social Science. The Batten Honors College was also initiated in 2016 and establishment of University College followed. The D. Henry Watts School of Professional Studies was added in 2018.
Virginia Wesleyan College was authorized by the State Council of Higher Education for Virginia to become Virginia Wesleyan University, effective with the start of the 2017-18 academic year. Many institutional achievements led to this pivotal moment in the institution's history, most notably the structuring of the academic program, initiation of the Batten Honors College, completion of a comprehensive campus master planning process, and a move to Level III status with the Southern Association of Colleges and Schools Commission on Colleges. The change in status enabled the addition of two new graduate programs and an online degree program for adults.
Virginia Wesleyan's first 50 years are depicted in a commemorative book, Wisdom Lights the Way: Virginia Wesleyan College's First Half-Century (Donning Company Publishers), written by University Archivist and former Dean of the College, Dr. Stephen Mansfield. The book, which details the University's rich history, is available in the Scribner University Store on campus.
Virginia Wesleyan has had four presidents: Joseph S. Johnston (1965), Lambuth M. Clarke (1966-1992), William T. "Billy" Greer (1992-2015), and Scott D. Miller (2015-).