The Virginia Wesleyan University Alumni Council bestows the following alumni awards to graduates of the University in recognition of outstanding professional and/or personal accomplishments in any field of endeavor. Congratulations to these outstanding alumni. We look forward to celebrating them in person during our Founders Day celebration on September 7, 2023.
---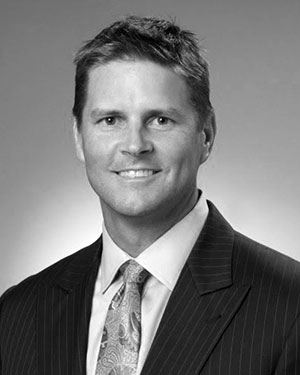 Distinguished Alumnus Award
Michael R. Rawls '91
Mike Rawls serves as Chief Executive Officer of Xome, a subsidiary of Mr. Cooper Group, the nation's largest non-bank mortgage company. Prior to joining Xome in 2020, Mr. Rawls served as the Executive Vice President of Mortgage Servicing for Mr. Cooper Group, where he held operational responsibility for the company's mortgage servicing portfolio. Since joining the company in 2000, he has served in several leadership positions, including President of Champion Mortgage and senior roles in the company's origination channels.
Previously, Mr. Rawls held leadership roles at Banc One Financial Services and Household Financial Services.
A Virginia Beach native, Mr. Rawls earned his B.A. in Business Management from Virginia Wesleyan in 1991 while playing basketball and golf for the Marlins. He and his wife Lisa have three children and one grandson.
---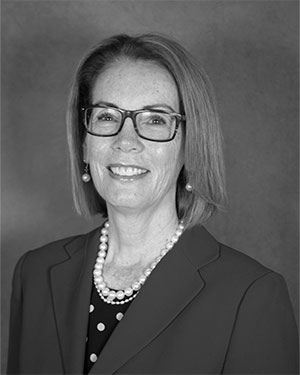 Alumni Service Award
Marie I. Nicolo '96
Marie was a participant in our Adult Studies Program where she earned her B.A. in Business Management. Marie had a very successful career with the Beazley Foundation, Inc. serving alongside Judge Richard S. Bray. 
Marie has dedicated her career to serving the citizens of our region. Previously, Marie served in the City Attorney's Office in Newport News, the Development Department in Newport News, Commonwealth's Attorney's Office in Chesapeake, Supreme Court of Virginia in Virginia Beach, City Attorney's Office in Portsmouth, Virginia Commonwealth's Attorney's Office in Suffolk, Court of Appeals of Virginia in Chesapeake, and the Commonwealth's Attorney's Office in Portsmouth. 
She is a member of the ROC Solid Foundation and VWU's Roundball Insiders. She is a volunteer for Packing Ready Bags and Portsmouth Catholic Regional School as a reader to first graders. She previously served on VWU's Alumni Council and Athletic Hall of Fame Committee. Marie is an avid tennis player and adores her canine baby, Gigi. 
---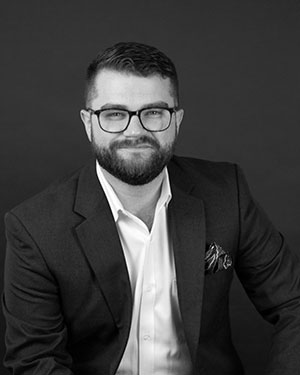 Graduate of the Last Decade (GOLD) Award
Nicholas G. Hipple '18
With a background in accounting and data analytics, Nich works for Nederlander Productions in Labor Relations, working to ensure that Nederlander's nine Broadway theatres are staffed and trained to receive up to 5,000,000 patrons annually. The Labor Relations team ranges in scope from employee management to health, safety, and awareness training, to negotiation of collective bargaining agreements across multiple bargaining units and more.
He was recently designated one of only seven 2022 Rising Stars by the Broadway League, the national trade association representing the Broadway and professional touring theatre industry. A 2018 graduate of Virginia Wesleyan with a Bachelor's Degree in Business (Accounting Concentration) and Theatre, Nicholas also holds a Master of Accounting and Information Systems from Virginia Tech. While at VWU, Nich served as the President of the Student Government (2016-17 and 2017-18), acted in main stage and capstone theatre productions, was a member of the VWU Jazz Band and various choirs, and served in leadership capacities in more than a dozen honor societies and clubs.
He now serves in a voluntary capacity on several nonprofit boards and professional advisory committees, including Virginia Wesleyan's Alumni Council (Member), Theatre Unmasked: A Virtual Nonprofit (Partnerships Director), Pace University Design Thinking Advisory Board (Member), and Christ Church UMC Stewardship Committee (Member), among others.
---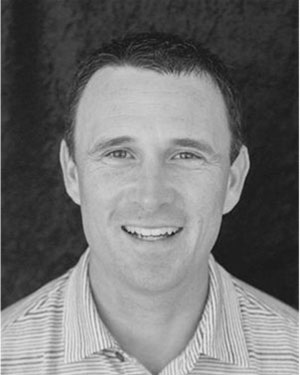 Outstanding Service to Alma Mater Award
Brandon S. Elliott '03
Brandon has been the Head Softball Coach since 2007, leading our squad to three NCAA Division III National Championships and nine Old Dominion Athletic Conference Championships, among many, many other accolades. 
He has coached 19 All-Americans, six Academic All-Americans, and has perennially placed multiple athletes on the All-ODAC, All-Region, and All-State teams with multiple members on the ODAC squad every year, including five ODAC Players of the Year and seven ODAC Pitchers of the Year. He has mentored the ODAC Pitcher of the Year in each of the past nine seasons, from 2012 to 2021. He has produced six State Players of the Year, seven State Pitchers of the Year, and three State Rookies of the Year. Forty-seven Marlins have also found their name listed on the All-Region teams in his tenure. 
Off the field, Brandon helps coordinate VWU Athletics' fundraising efforts, elevating the entire department in terms of support and outcomes.
He earned his bachelor's degree in 2003 with a major in communications where he was a four-year member of the Virginia Wesleyan baseball team, helping lead the Marlins to two ODAC titles. Brandon received his master's degree in sports management in 2012 from California University of Pennsylvania.
Brandon and his wife Laura (Mills), a 2005 VWU graduate, reside in Chesapeake with their son Cooper and daughter Rylan, and dogs Bailey and Gracie.