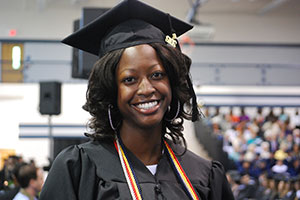 Active, engaged alumni are vital to the ongoing success of Virginia Wesleyan University in any number of ways, but none more important than recruitment.  We have provided the form below in order to make it easier for you to bring to our attention young men and women you believe would benefit from a VWU education.
Students whom you refer and enroll will receive a $1,000 annual grant applicable to tuition. Their award will be renewable through four years of study, assuming satisfactory academic progress toward their degree. The award will be bestowed in your name, in recognition of your contribution to the enrollment process.
Please provide the information requested, and a member of the admission staff will contact the person you have recommended. 
Thank you for your ongoing support of Virginia Wesleyan University!
*indicates required field