A Spirited Look at Persuasion
Dr. Linda Ferguson examines the cultural infusion of the Absolut brand, analyzes influential advertising techniques in VWC course
By Stephanie Smaglo | January 28, 2013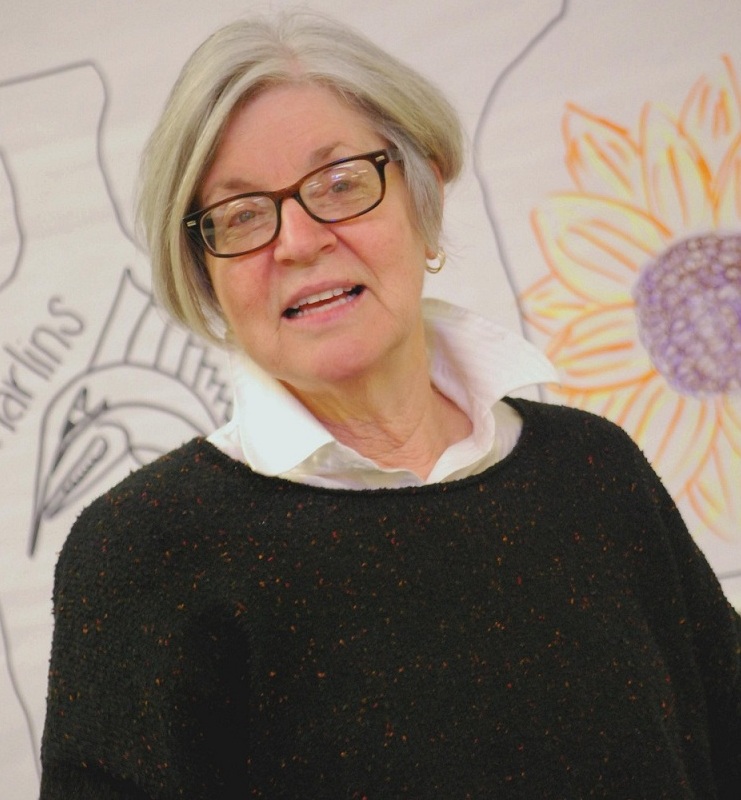 One part Absolut Vodka. Two parts popular culture. One dash aesthetics. Combine these ingredients, says business and communications professor Linda Ferguson, and you'll get an influential cocktail that perfectly encompasses advertisers' ability to coax consumer perception.

Absolut Vodka so effortlessly models this advertising technique, in fact, that Ferguson believes an entire course could be dedicated to the brand's campaign, which spans more than 30 years and contains over 1,500 ads featuring iconic cultural elements such as Andy Warhol's "Absolut Warhol" painting, the Absolut Manolo Blahnik boot, and Nam June Paik's video art.

"Distilling this campaign into an examination of the clear, glass bottle in various creative settings would allow students to draw connections from many of their courses and experiences," says Ferguson. "If students could interpret the cultural references of perhaps 25 percent of the Absolut Vodka ads, we would have evidence of well-rounded individuals using their liberal arts education."

Teaching this particular course is not in her immediate future, but Ferguson will share her research on the Swedish vodka's advertising campaign at the Popular Culture Association/American Culture Association's National Conference this spring. Her paper, "Absolut Art: A spirited look at the intersection of art and brand association," examines the Absolut Company's ability to establish itself firmly in the art world with the infusion of its distinctly shaped bottle into the aesthetics of architecture, fashion, literature, painting and sculpture.

Ferguson's fascination with marketing stems from a long history of education. She graduated from Shippensburg University in the early 1970s, completing a bachelor's degree in business education with a concentration in marketing. She received her master's degree from Shippensburg in business education before making the move to Virginia to teach marketing and business law at Paul D. Camp Community College.

Ferguson then pursued her doctoral degree in higher education administration at the College of William & Mary, conducting her dissertation research on the ways in which colleges market themselves.

"When I went to work at the community college, I didn't really understand how higher education institutions operated from a business perspective and I wanted to know more about them," she says. "I focused on marketing, particularly for colleges that had changed in some way – single sex to coed, college to university, two year to four year – and how they went about planning for the change, making the change and communicating the change."

In the fall of 1987 Ferguson accepted a position at Virginia Wesleyan as a visiting professor in the business department. The position eventually became permanent and Ferguson has been a member of the VWC family ever since, now teaching courses for both the business and communication departments.

Ferguson's Absolut Vodka research fits appropriately into her course "Persuasion in the Media," which looks closely at persuasion theory and how it's carried out in various types of media. The class examines techniques used to influence consumer perception, including the use of imagery and text that slyly appeals to the consumer's emotions, logic and moral character.

"My goal is to open students' eyes as to how the advertising process works and the ways in which persuaders are coming at them," Ferguson says. "There's such an array of visual media out there now. Every surface is becoming a medium, from telephone poles to people wrapping their cars with messages. Once we open that window, students look more critically and in many cases they're appalled. Students today have a very healthy level of cynicism about the messages they're receiving."

This cynicism is challenged in Ferguson's "Marketing Principles" course, which conversely teaches students how to develop the very tactics they are persuaded by. The course focuses on development of products and services, channels of distribution, and pricing strategies with a little promotion thrown in.

"It's marketing and anti-marketing," she says. "Isn't that an interesting combination? It's fun to watch students as they develop a more technical appreciation for and deeper understanding of the products and processes surrounding them every day."

When she isn't discussing advertising tactics and persuasion theories, Ferguson can be found role playing as a hostage for the FBI Norfolk Citizens Academy, of which she is a 2006 graduate. She also enjoys reading mysteries and corporate biographies and traveling home to Pennsylvania.

But it is her love for marketing, however, that remains absolute.