Affiliation Agreement Formalized with UVA Batten School
Batten Master of Public Policy among numerous accelerated degree options offered at VWU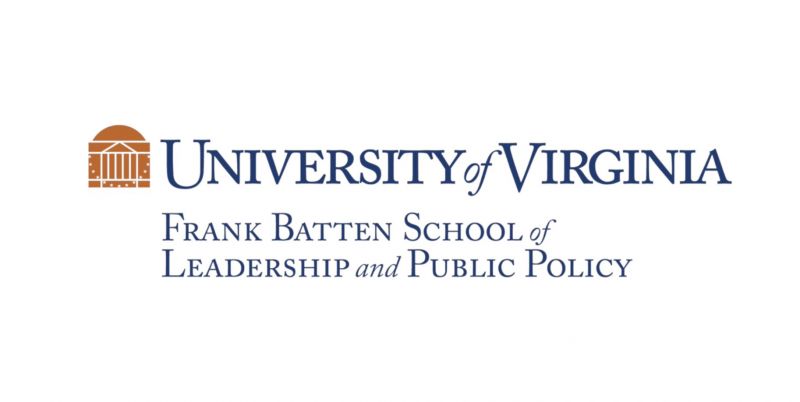 University News | October 16, 2018
Virginia Wesleyan University has signed an affiliation agreement with the University of Virginia's Frank Batten School of Leadership and Public Policy. This exciting new partnership facilitates enrollment of graduating VWU Batten Honors College students in the Master of Public Policy (MPP) program at the Charlottesville-based institution.
Provided they remain in good academic standing, selected students will receive an annual fellowship of at least $7,500 for Virginia residents and at least $12,500 for non-Virginia residents in each of the MPP program's two years. The Batten School will also offer opportunities for students to earn additional assistantships, fellowships or other awards in the second year.
Pioneering a new model of leadership and policy education, the Batten School provides a powerful interdisciplinary learning environment to foster the next generation of policy leaders and analysts. Batten MPP students train to execute tangible solutions to real-world problems through rigorous cost benefit analysis, innovation and teamwork.
These programs are made possible through the generosity of Virginia Wesleyan Trustee Emerita Jane P. Batten and her late husband, Frank Batten Sr. The Batten family has played a major role in enriching the cultural and educational landscape not only of Virginia Wesleyan and UVA, but of the Commonwealth of Virginia.
"This distinctive partnership is a powerful illustration of the importance and influence of philanthropy," says VWU President Scott Miller. "We are fortunate to benefit in many ways from the Battens' passion for the education of tomorrow's leaders."
Virginia Wesleyan University offers numerous accelerated degree options in cooperation with other colleges and universities. In most cases, these programs involve a course of study at Virginia Wesleyan followed by a related course of study at the partner institution. In addition to the affiliation agreement with the UVA Batten School, programs include:
A Joint Program in Medicine and an Early Assurance Program with Eastern Virginia Medical School
An Early Assurance Program with Eastern Virginia Medical School
A Cooperative College Program with Duke University's Nicholas School of the Environment
A Cooperative Program with Regent University School of Law
Pre-admittance and Joint Degree Options in Pharmacy with Shenandoah University
A Pre-Engineering Program with Old Dominion University
A Cooperative Degree Program in Occupational Therapy with Washington University
Read more about VWU's accelerated degree options.