Business in the New Normal
VWU students to host business conference November 15-19
University News | November 12, 2021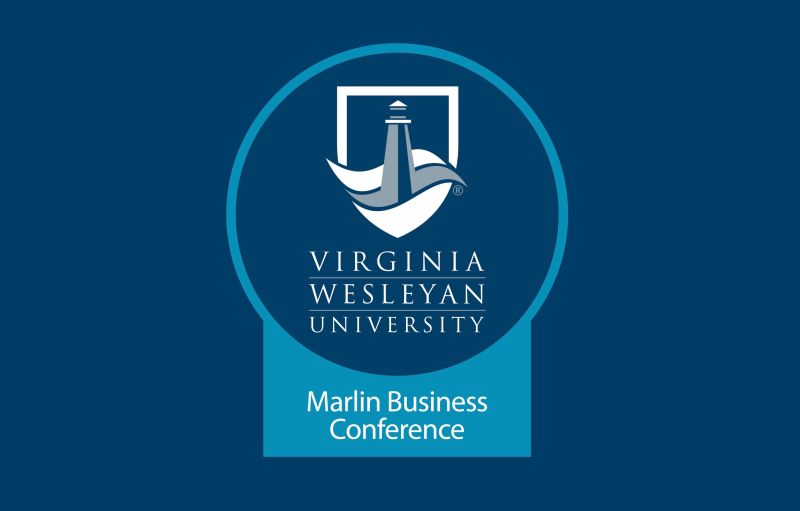 Virginia Wesleyan University's student-led business conference will take place November 15-19. The theme for the fall 2021 conference is "Business in the New Normal." During the week, members of the community are invited to participate in the free workshops, presentations and interactive panels.
The biannual conference is the culmination of months of hard work by students in the VWU business course, "Principles of Management." Students are responsible for coordinating all aspects of the event, with opportunities to engage in key management skills such as product development, networking, and project and financial planning.
Daily activities during the conference will once again include the popular "Shark Tank" presentations, which closely mirror the popular ABC television series, as well as group presentations, guest speakers covering a multitude of interesting topics, and the induction ceremony for the Business Honors Society (Sigma Beta Delta).
This semester's guest speakers and topics include: John Kuchta, ViraDecon - "Business during COVID-19," Will Spiegel Frye - "The Amazon Experience as a Senior Systems Engineer," Jessica Harrington, VWU Director of Career Development – "Resume Workshop," Gus Carey – "Lessons Learned from Owning a Business," Jenny Carey – "Interconnection of the Environment and Business," Professor Michelle Vachris – "VWU MBA Program," and Debbie Tate-Ratliffe - "Entrepreneurship as a Young Person."
"Coordinating this important Marlin tradition has been a milestone in my college career," noted student CEO for the Marlin Business Conference Ryan Nicholson. "I look forward to hearing from all of our professional guest speakers in the business world and gaining more knowledge on what affects COVID-19 has had on our economy. I want to thank Professor Futyma for this opportunity as CEO and give a special thank you to the team behind me that has made this all possible."
For more information about the VWU student-led business conference, contact, Ryan Nicholson, Conference CEO, rjnicholson@vwu.edu or Visiting Instructor of Management, Business and Economics Frank Futyma, Staff Advisor, ffutyma@vwu.edu