Summer Session 2021: On Campus or Online
Five sessions offered for students who are behind or working to graduate early

University News | March 31, 2021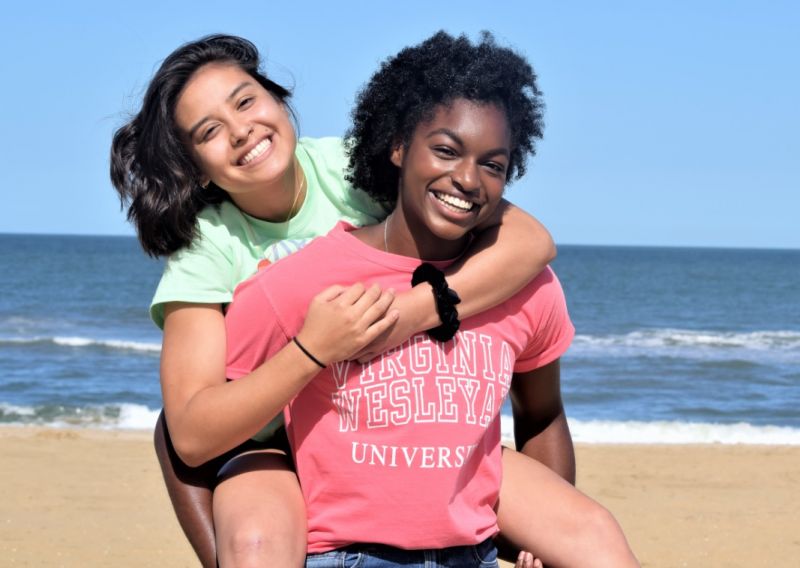 From art to oceanography, opportunities for learning abound this summer. Students are sure to find courses that interest them and suit their schedules during Virginia Wesleyan University's Summer Session (May 24 - August 20).
Summer Session is for everyone; for students who may be behind in coursework or who are working to graduate early. There are five sessions offered so students can catch up or get ahead at a variety of times and in several different formats. Summer Session provides an opportunity for students to engage in specialty courses, complete General Education requirements, or advance in their majors.
The first three sessions are offered on campus or remotely, and the last two are delivered online. Summer Session begins on May 24 and runs through August 20. Session 1 (May 24 – June 21) is four weeks long; Session 2 (May 24 – August 13) is 12 weeks; Session 3 (July 6 – August 13) is six weeks; and Session 4 (May 17 – July 2) and Session 5 (July 6 – August 20) are both online for seven weeks.
Summer Session is also affordable—studying during the summer costs 73 percent less than during the academic year. At $399 per credit and five sessions from which to choose, students can gain up to 12 credits in coursework, independent research, or internship credit. Discounted on-campus housing/meal plans are also available (for more details visit Residence Life or call 757.455.3295).
Interested students can learn more and view courses through the Summer Session 2021 webpage and discuss registration with their advisor during Advising Weeks March 29-April 9.