Celebrating Earth Week: April 17-21
In partnership with the City of Virginia Beach, VWU promotes the region's environmental distinctiveness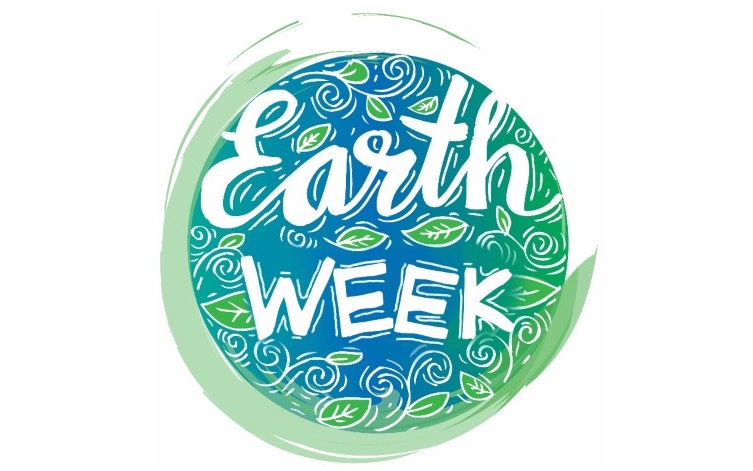 University News |
March 24, 2023
Virginia Wesleyan University, in partnership with the City of Virginia Beach and The Gunn Group, are working collaboratively to elevate and promote the region's environmental distinctiveness through an annual program that will bring prominent authors and activists to the city for an
Earth Week
celebration during the week of April 17-21.
"With miles of coastline and waterways, state parks, a national wildlife refuge, rural agricultural communities, and a diverse population of marine wildlife, the health of our environment is crucial to our daily life in this coastal city," said VWU President Scott D. Miller. "With organizations like the Research and Conservation Division at the Virginia Aquarium & Marine Science Center, Lynnhaven River Now, and the Chesapeake Bay Foundation, as well programs like Virginia Green, conservation opportunities abound in Virginia Beach."
Educational initiatives such as the advanced environmental studies programs in the Virginia Beach City Public Schools, the Brock Environmental Center, and Virginia Wesleyan University's Batten Honors College and Joan P. Brock School of Mathematics and Natural Sciences all focus students' attention on environmental studies and opportunities to understand and address climate change in our region and around the world.
The hallmark Earth Week event, "Generations Uniting to Address Climate Change" panel, will be held on Friday, April 21, at 1 p.m. in the Susan S. Goode Fine and Performing Arts Center. A panel of experts from science, policy, and communication backgrounds will discuss the climate crisis' evolution, impacts and solutions. A career and volunteer fair featuring local environmental organizations will be held in the lobby before and after the symposium. The symposium is free and open to anyone looking to be inspired by change makers from across the generations.
Additional Earth Week presentations include "Protein Wars" by Dr. Sid Dobrin, Virginia Wesleyan Class of 1989, and "Greasy Rider: Two Dudes, One Fry-Oil-Powered Car, and a Cross-Country Search for a Greener Future" by Greg Melville, presented by VWU's Robert Nusbaum Center. The art exhibit "Rising Tides, Rising Tensions" by Renee Calway is open to the public from now until May 5 in the Barclay Sheaks Gallery of Hofheimer Library.
On April 21 at 9 a.m., a recognition event will celebrate Virginia Wesleyan University's recent honor from the Arbor Day Foundation. Recognized for its commitment to effective urban forest management, the University has received a 2022 Tree Campus Higher Education recognition. The
Arbor Day Foundation
is the world's largest membership nonprofit organization dedicated to planting trees. Its
Tree Campus Higher Education
program has been recognizing green colleges and universities since 2008 for effective campus forest management and engaging staff and students in conservation goals. VWU achieved the distinction by meeting Tree Campus Higher Education's five standards, including maintaining a tree advisory committee, a campus tree-care plan, dedicated annual expenditures for its campus tree program, an Arbor Day observance, and student service-learning project. Currently, 411 campuses across the United States have been honored with this recognition.
Earth Week will also include the spring 2023 Marlin Business Conference, "A Greener Tomorrow." The student-led conference will focus on environmentally-friendly career opportunities and how businesses can operate sustainably. Events will include guest lectures from professionals at the Port of Virginia, The Elizabeth River Project, All Good Cafe, and more.