Share this Story
Commitment to Access and Affordability Not New to VWU President
Numerous Initiatives Exemplify Virginia Wesleyan University's Commitment to Diverse, Inclusive, and Accessible Learning Environment
University News | September 22, 2023
The theme of access and affordability is not new to Virginia Wesleyan University President Scott D. Miller. In his nearly 33 years as a college leader, Dr. Miller has led four highly diverse institutions serving students with high financial need.
So it is no surprise when he came to VWU in 2015, that a major commitment to access and affordability would follow.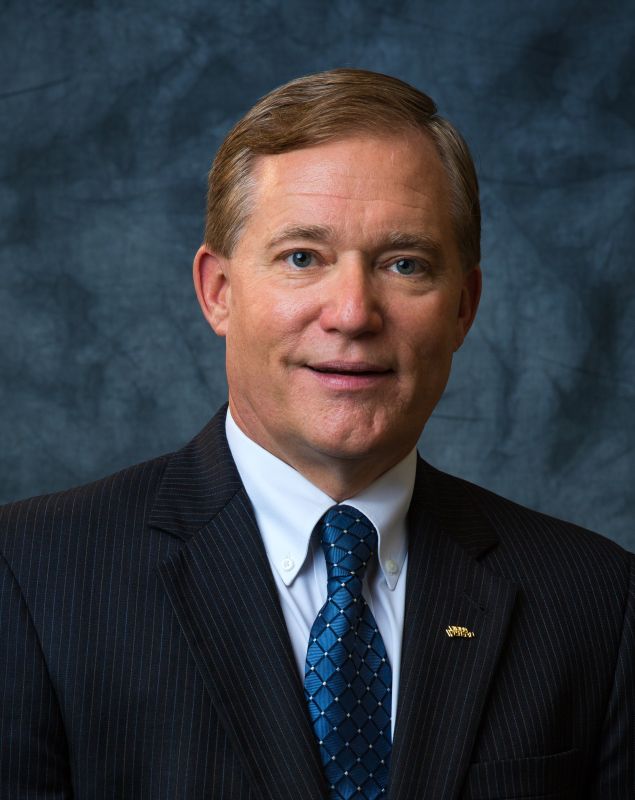 Now in year nine as VWU president, he has frozen tuition six times, grown the endowment by over $80 million, initiated a cooperative education program with area businesses, and established a campus-based Work and Learn Program. Each of these programs makes education more accessible and affordable for a rapidly growing student population.
Enrollment and Diversity
Virginia Wesleyan University's commitment to access and affordability is not just rhetoric; it's reflected in its enrollment and student body diversity. A remarkable 40 percent of students enrolled in the College of Arts and Sciences participate in the Work and Learn Program, demonstrating its popularity and value among the student body.
Furthermore, 43 percent of College of Arts and Sciences students come from underrepresented populations, including 27 percent African American and 11 percent Hispanic students. Noteworthy, 30 percent of students in the College of Arts and Sciences are the first in their family to attend college, demonstrating the program's impact on promoting educational opportunities for those historically underrepresented in higher education.
Overall, the University enrolled over 4,500 students in 2022-23, including 1,600 in its traditional College of Arts and Sciences.
Coastal Advantage: Affordable Education for All
For families facing extreme circumstances, Virginia Wesleyan University introduced the Coastal Advantage program. Designed to alleviate the burden of student debt, Coastal Advantage virtually eliminates tuition costs for qualifying students. Accepted commuter students from families with household incomes under $60,000 are eligible.
Coastal Advantage covers all but $2,500 of VWU tuition for eligible first-year students. To cover the remaining $2,500, students can participate in VWU's Work and Learn Program or explore various financial aid options, which may also cover university fees. Coastal Advantage students can maintain their eligibility until graduation, provided they maintain good academic standing and meet the program's financial and commuting criteria.
Heather Campbell, VWU's Vice President for Enrollment, expresses the significance of Coastal Advantage, stating, "Coastal Advantage can make a Virginia Wesleyan education affordable to extremely talented college students from low-income families. We filled all 20 spots for the fall semester, and we're expanding that number to 50 in 2023-24."
A Commitment to an Accessible Learning Environment
Coastal Advantage joins a roster of VWU programs aimed at making higher education accessible to all. Earlier this year, VWU established Tidewater Promise, ensuring that first-year students not accepted to VWU automatically gain admission to Tidewater Community College.
These initiatives exemplify Virginia Wesleyan University's commitment to creating a diverse, inclusive, and accessible learning environment while maintaining academic excellence. VWU remains dedicated to shaping the future by making quality education attainable for everyone.
President Miller emphasizes the University's mission, stating, "Our focus has always been on delivering quality education while making it accessible to a diverse range of students. These initiatives underscore our commitment to affordability and the success of our students."
For more information on Virginia Wesleyan University's initiatives and programs, please visit https://www.vwu.edu/enrollment-aid/financial-aid/vwu-grants-and-scholarships.php.