Creating Careers for Change
The student-led Marlin Business Conference takes place November 15-18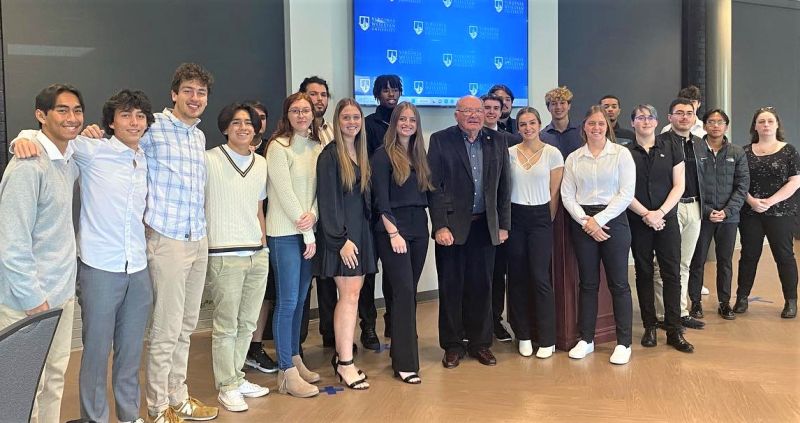 University News | November 15, 2022
The fall 2022 Marlin Business Conference begins today with "Shark Tank" presentations, an ISP competition, an "Etiquette and Fashion Expo," and guest speaker Linda Blakemore of G3G, Inc. The formal opening ceremony is scheduled for 6-8 p.m. and features the 2021 Virginia Business Person of the Year and Gold Key|PHR CEO Bruce Thompson as keynote speaker. All sessions will be held on campus in the Joan P. Brock Room in Brock Commons.
The theme for this semester's student-led conference is "Creating Careers for Change." From November 15-18, members of the community are invited to participate in free workshops, presentations and interactive panels, all planned and organized by students in the "Principles of Management" course taught by Frank Futyma, Lecturer of Management, Business and Economics.
The biannual conference represents the culmination of months of hard work by the students who are responsible for coordinating all aspects of the event, as they engage in key management skills such as product development, networking, project management and financial planning.
View the full Marlin Business Conference schedule and livestreamed events.