Dedication of DeFord Manor
A special event celebrated the opening of the president's on-campus residence on May 11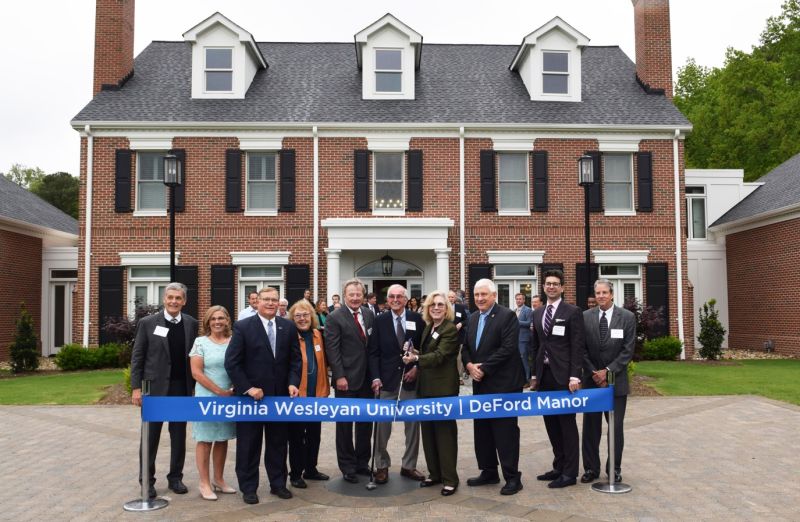 University News | May 12, 2022
Photo Gallery: Dedication of DeFord Manor
Virginia Wesleyan University friends and supporters celebrated on May 11 the official dedication of DeFord Manor, the private on-campus residence and entertainment space for the president of the University.
The evening included a reception and ribbon cutting at the home, followed by dinner and a special presentation in the Watts Lobby of the Goode Fine and Performing Arts Center. VWU President Scott D. Miller presented gifts of gratitude to Trustees and benefactors Bob and Nancy DeFord, for whom the residence is named.
"We're grateful that Bob and Nancy saw the need for such a facility," said Dr. Miller, "a place that is so much more than simply a house for the president of the university. It's a special place to extend good will to the campus community and to friends of the University who support its mission and goals. And when these kinds of important interactions occur, great things happen for Virginia Wesleyan."
A token of appreciation was also presented to Chancellor of VWU Global Campus (Japan) David Black, for whom the home's Japanese Garden is named. And though he could not be present, Trustee Bill Shelhorse '70, namesake of The Shelhorse Lawn and Ponds located in front of the home, was recognized.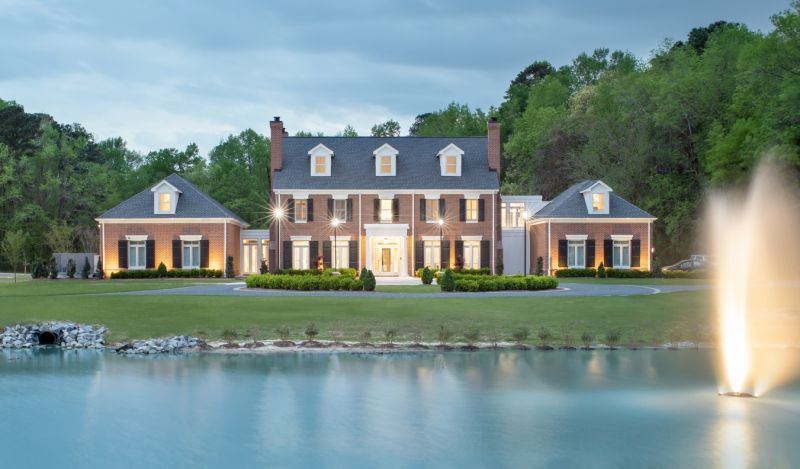 Constructed in 2021, DeFord Manor is a 14-room, five bath, 7,771-square-foot home in federal-style architectural design. It features extensive indoor and outdoor entertainment areas on the ground level and the president's private residence on the second floor. It is located on the west side of Smith Drive across from the Goode Fine and Performing Arts Center and faces north toward Wesleyan Drive.
In keeping with the University's environmental sustainability initiatives, approximately 460 trees, shrubs and plants fill the landscape surrounding DeFord Manor. Nearly a mile of underground stormwater chambers and a bio pond are also a part of the project. DeFord Manor circle and driveway are also "green," helping to control runoff, prevent flooding and replenish groundwater.
"DeFord Manor is more than a president's residence," said Dr. Miller. "It is a welcoming beacon to all who enter campus or pass by on Wesleyan Drive. It represents the pursuit of excellence and opportunity. Annie and I endeavor to feel worthy of such a beautiful home as, I'm sure, will the future leaders of this institution."
Learn more about DeFord Manor