Share this Story
Dr. Deirdre Gonsalves-Jackson Named Dean of VWU Global Campus
She has served in a variety of teaching and leadership roles at the University since 2006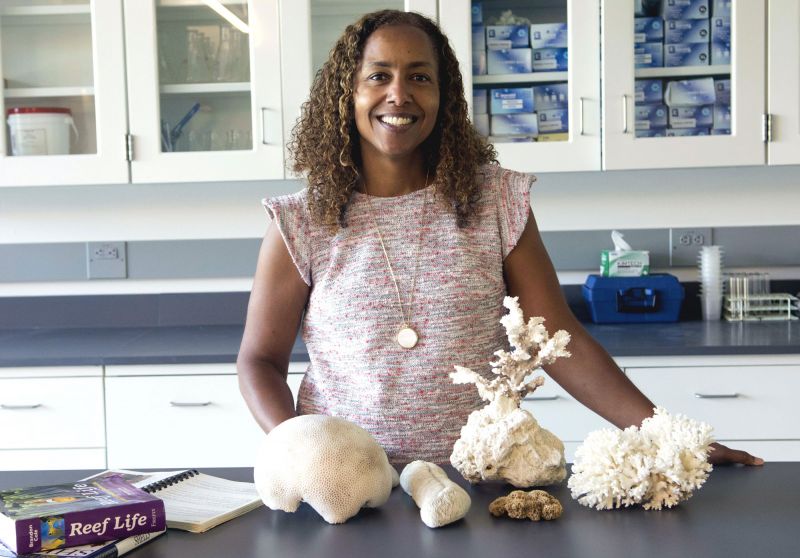 University News | December 8, 2020
Dr. Deirdre Gonsalves-Jackson has been named Dean of Virginia Wesleyan University Global Campus, according to Dr. Scott D. Miller, President of the University.
In this role she will oversee VWU Online, the Evening and Weekend Program, VWU Global (Japan), Early Enrollment/Advanced Scholars, and non-credit learners. The University enrolls approximately 1,600 students annually in undergraduate, graduate, and online programs, approximately 400 students at LUJ/VWU Global (Japan), and approximately 3,000 non-credit learners in VWU Global Campus.
Dr. Gonsalves-Jackson has been a member of the VWU faculty since 2006, serving as Associate Professor of Biology. She has also served the institution in a variety of other leadership roles, including Director of Nursing and Allied Health and Director of Winter and Summer Sessions.
She received her Ph.D. from the Florida Institute of Technology and her M.S. from Florida Atlantic University. A predoctoral fellow studying Panama mollusks, she worked at Randolph-Macon Woman's College in Lynchburg, Virginia, where she attended as an undergraduate. Her professional accolades include multiple National Science Foundation grants.
On November 30, Dr. Miller announced two other important leadership changes in VWU Global Campus: Dr. David R. Black, a university president for nearly 30 years and Executive-in-Residence at VWU for the last five years, has assumed responsibility for the Lakeland University Japan and VWU Global (Japan) program. Dr. Michelle Vachris, a Professor of Management, Business, and Economics at Virginia Wesleyan University, now serves as Director of the Master of Business Administration program.
Learn more about Virginia Wesleyan University Global Campus