Dr. Travis Malone Appointed Dean of Batten Honors College
President Scott D. Miller announces appointment effective at the end of the academic year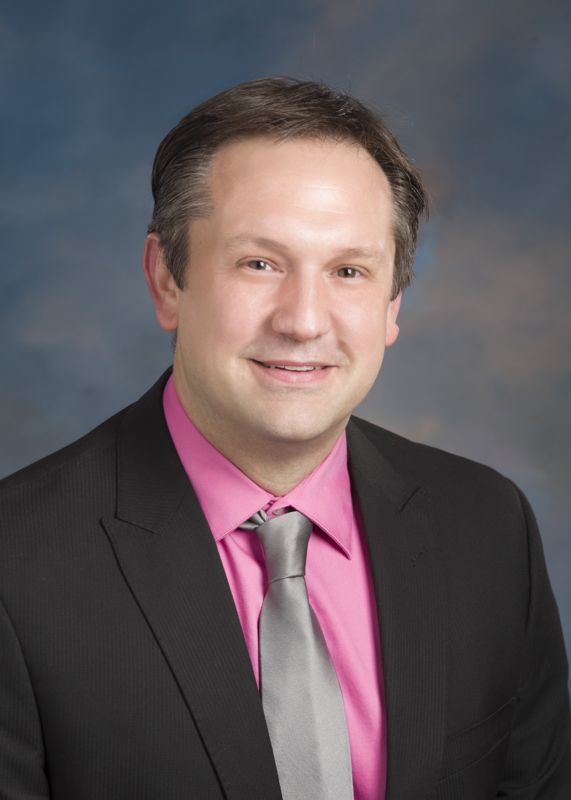 University News | March 18, 2021
Dr. Travis Malone has been appointed Dean of the Batten Honors College of Virginia Wesleyan University effective at the conclusion of this academic year, President Scott D. Miller has announced. He replaces Founding Dean Dr. Joyce Easter, who will return to the VWU faculty as Professor of Chemistry.
"I thank Dr. Easter for her leadership as Founding Dean," said President Miller. "I know that the Batten Honors College will remain in outstanding hands with Dr. Malone."
Dr. Malone is in his 15th year at VWU, having served as Professor of Theatre and the Founding Dean of the University's Susan S. Goode School of Arts and Humanities. In the latter capacity, he assisted with fundraising and served as faculty liaison for construction of the Susan S. Goode Fine and Performing Arts Center and the renovation of Susan T. Beverly Hall.
He received his Ph.D in theatre from Bowling Green State University, his master's degree from Kansas State University and his bachelor's degree from Sterling College. His previous roles at Virginia Wesleyan have included Humanities Division Chair and Coordinator of the Theatre Department. In addition, he teaches courses in Directing, Technical Theatre, Acting, Theatre of Diversity, Acting for the Camera, Theatre History, and study away courses in Theatre.
As a theatre and film professional, Dr. Malone has directed and acted in productions across the country. He worked in Los Angeles writing television commercials for Disney, Fox, and Rhino Records; producing music videos for Disney; and developing creative content for DVDs and trade show promotions. A proud member of the Stage Directors and Choreographer's Society, he continues to act and direct in the Hampton Roads area. His main research areas include the intersection between film and theatre, musicals on stage and screen, and assessment in undergraduate theatre programs.
Dr. Malone lives in Virginia Beach with his wife, Becky, and their three children.
The Batten Honors College of Virginia Wesleyan University is a highly selective residential program that inspires, engages, and prepares academically talented students to become impactful leaders and environmental stewards in the global community. Through small classes, personalized instruction, and especially purposeful, faculty-student interaction, the Batten Honors College equips students with the knowledge, skills, and attitudes of an ethical and influential global citizen who understands the interdependence of society, culture, and the natural world.
The Batten Honors College enrolls approximately 160 scholars across four cohorts who reside in Honors Village on campus. These students are selected out of a competitive pool of 30,000 potential students each year. One-tenth of that group is deemed eligible in meeting preliminary requirements for the program. Approximately 125 students are invited to compete for the 40 coveted seats each year.
"We are so glad to have the best and brightest join us in the elite and selective Batten Honors College, which has elevated the prestige of Virginia Wesleyan University," said President Miller.
The Batten Honors College is named after Jane Parke Batten and her late husband, Frank Batten, Sr., founder and retired chairman of Landmark Communications. Jane Batten's interest in Virginia Wesleyan was kindled when her daughter, Betsy, enrolled as a freshman in 1978. Mrs. Batten joined the Board of Trustees in 1981, served as Board Chair from 1995-1998, and is currently Trustee Emerita. As chair, she molded and led a Board that was informed, focused, and challenged to move Virginia Wesleyan forward. Her role in the development and revitalization of the University reflects her high standard of service and commitment. The University presented Mrs. Batten with an honorary Doctor of Laws degree in 2006.
Learn more about the Batten Honors College of VWU.