Share this Story
Employee Appreciation Celebration 2022
24 members of the VWU community were honored for service milestones on August 10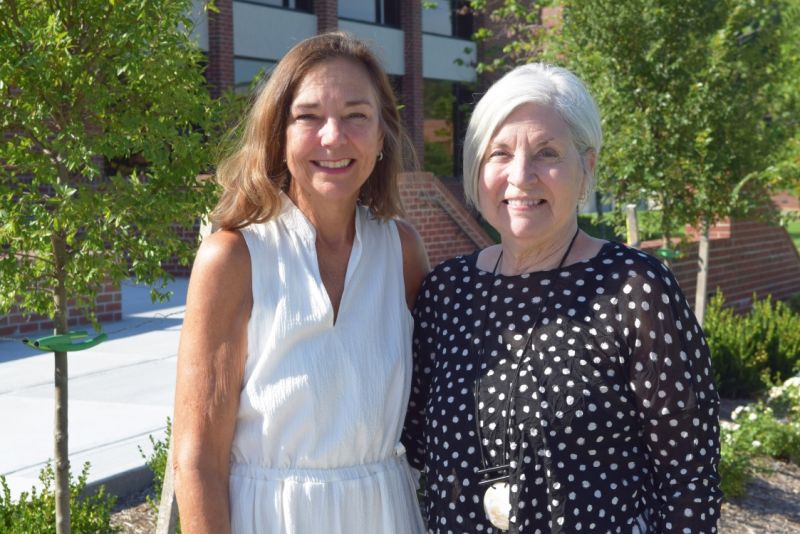 University News | August 10, 2022
Photo Gallery: Employee Appreciation Celebration 2022
Twenty-four members of the Virginia Wesleyan University community were recognized on August 10 at an appreciation breakfast held in the Joan P. Brock Room of Brock Commons.
Faculty and staff were honored for achieving significant milestones in their careers at VWU—from a decade of service to working at the University for 35 years. The event celebrated those who reached career milestones during 2022.
Honorees and their guests enjoyed breakfast and were presented with special certificates and tokens of appreciation.
Congratulations and thank you to these VWU employees:
35 Years
Linda Ferguson, Professor of Management, Business, and Economics
Denise Wilkinson, Professor of Mathematics
30 Years
Clay Drees, Professor of History
Steven Emmanuel, Dean of the Susan S. Goode School of Arts and Humanities and Professor of Philosophy
Teresa Rhyne '92, Director of Financial Aid
25 Years
Chris Haley, Professor of Earth Science and Chair of Earth and Environmental Sciences
Marcia Williams, Information Security Officer and Network Manager
20 Years
Tia Caffee '22, Duplication and Postal Services Manager, Scribner University Store
Terry Lindvall, Professor of Communication and C.S. Lewis Endowed Chair in Communication and Christian Thought
Sara Sewell, Professor of History
J.P. Stewart, Head Men's Lacrosse Coach
15 Years
Brandon Elliott '03, Head Softball Coach and Assistant Athletic Director for Advancement
Lori Harris '94, Associate Vice President for Advancement and Executive Director of Alumni Relations
Stephen Hock, Associate Professor of English
Eric Mazur, Gloria and David Furman Professor of Judaic Studies and Fellow for the Robert Nusbaum Center
Chris Mills '06, Head Men's Soccer Coach
Josh Weinstein, Associate Professor of English
10 Years
Kathleen Casey, Associate Professor of History and Coordinator of Gender, Women, and Sexuality Studies
Leslie Caughell, Associate Professor of Political Science and Affilliated Faculty with the Gender, Women, and Sexuality Studies Program
Kellie Holzer, Professor and Chair, Department of English and Affilliated Faculty with the Gender, Women, and Sexuality Studies Program
Kevin Kittredge, Professor of Chemistry and Chair of Chemistry and Biochemistry
Stephen Leist, Head Librarian
Jennifer Slivka, Associate Professor of English and Affilliated Faculty with the Gender, Women, and Sexuality Studies Program
Stephanie Smaglo, Chief Marketing Officer