Excelsis: A Publication of the Batten Honors College
Fall 2022 edition includes features written by program scholars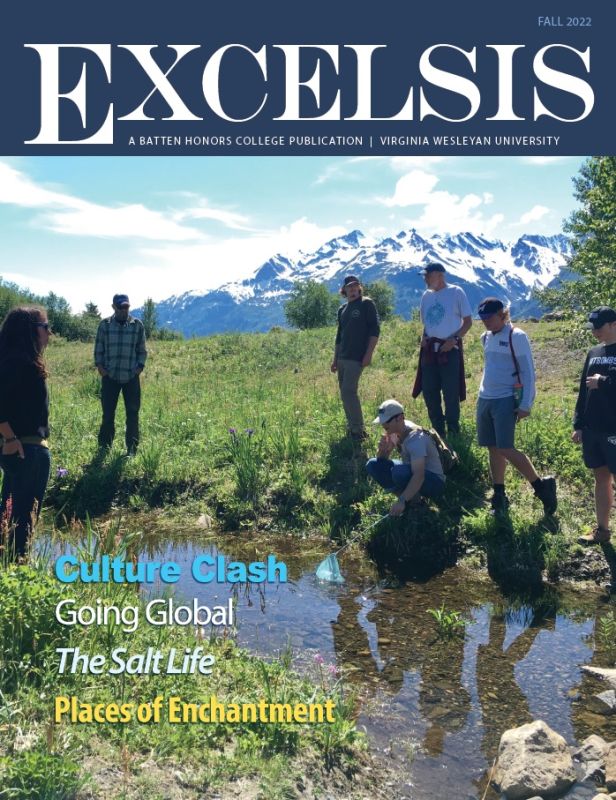 University News | November 17, 2022
The fall 2022 edition of Excelsis, a publication of the Batten Honors College of Virginia Wesleyan University, is now available online. The latest issue includes student achievements, BHC events, an interview with international scholars and an alumni spotlight.
Fall 2022 features include:
"Going Global," by Dean of the Batten Honors College Travis Malone, Ph.D.;
"Lessons Learned," by Garrett Page and Madelyn Yale;
"Places of Enchantment," by Ryan Abraham and Kirkland Butler;
"Tradition and Modernism," by Katelyn Baines;
"Sweet Treat," by Alyssa Lane;
"Culture Clash," by Katie Baker and Jessica Wilson;
"Pushing the Envelope," by Breanna Wimbush;
"The Salt Life," by Abby Mahoney;
"Summer Internships," by Brian Hostetter and Breana Mahoney;
"International Insight," by Abby Peterson;
A Global Outlook," by Melina Cabral; and
"A New Perspective," by Devin Calpo.
The Batten Honors College inspires, engages, and prepares academically talented students to become leaders, environmental stewards, and impactful citizens in the global community.
Read the fall 2022 issue of Excelsis.