Faculty Focus: Sally Shedd
Shedd is the director of the upcoming production of The Christians, October 31 - November 3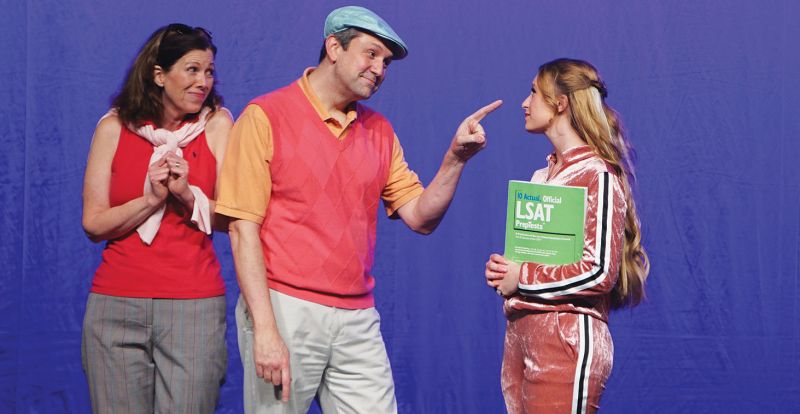 Faculty Focus | September 27, 2019
By Sandi Billy
Dr. Sally Shedd, Batten Professor of Theatre and Chair of the Virginia Wesleyan University Theatre Department, is preparing the VWU production of Lucas Hnath's The Christians. The play will be the second theatrical performance in the Joan and Macon Brock Theatre of the Susan S. Goode Fine and Performing Arts Center, which is now in its eighth month of changing the campus landscape, both visually and artistically.
Co-presented by the Center for the Study of Religious Freedom, The Christians features a cast of 25 student performers and musicians and is set in a megachurch where the pastor has just finished a major renovation and delivers a sermon on salvation that divides the congregation. Tensions over debt and doctrine play out in the performance.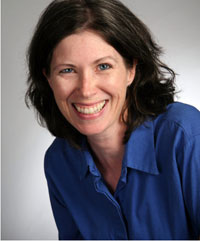 "How we communicate, believe what we believe and disagree are all themes of the play," Shedd says. "It seemed like a timely topic. These are skills we need to cultivate in our culture, or at least confront, and without taking sides the play reflects communication opportunities, both taken and missed."
Shedd loves the "cross-pollination" of a liberal arts setting. "Here, I teach acting, directing, and theatre history, and have the opportunity to direct plays that cover a wide range of genres," she says. Shedd's most recent campus productions—Shakespeare's The Tempest, the 18th-century Goldsmith play She Stoops to Conquer, and Sondheim's musical Into the Woods—highlight that variety.
An Arkansas native, Shedd grew up surrounded by music and theater. "My mom was a school music teacher and active in church. As long as I can remember I've been a part of little plays like the nativity story and Bible School plays then on to the community theatre in our town. The Rodgers and Hammerstein songbook was always on the piano, so putting the songs within the context of their plays came naturally."
She earned a full scholarship to Arkansas Tech University as a flute major and added theatre as a double major, even though her mother questioned what she could possibly do with a degree in theatre. Shedd laughs as she recalls that her mother never questioned what she might do with a music degree, perhaps since she'd enjoyed success with her own, but Shedd adds, "Theatre became a little piece that was all mine."
Shedd rediscovered acting some years ago. Her devotion to teaching and the addition of administrative duties at VWU kept her from the stage, but her return to the Norfolk Little Theatre stage reminded her what it's like "on the other side." Driving downtown one evening for callbacks, she suddenly felt very nervous, and realized what actors feel; something she'd forgotten. "Performing again has made me a better director and I don't want to let that go."
Shedd claims her favorite play is the one she's involved with at the moment. "I fall in love with one project at a time." But she admits to a favorite role: "Agnes" in Brian Friel's Dancing at Lughnasa, a role that connected her with mentor, director Jack Wright. As for the future, "I'd like do a major Shakespeare role; maybe Juliet, if they'd cast me for it," then she laughs and adds, "or Lear! Why not?"
Shedd is known for her cross-gender casting which developed in her Ph.D. program at the University of Kansas. "Sometimes it's out of necessity and sometimes it's just interesting," she says, "but it also works well with my interest in women's and gender studies."
Legally Blonde, the first play performed in the Goode Center last spring, also featured Shedd on stage. As for her first directing role in the new space, she says she's getting comfortable with the building—how to get the lights on and off and where all the doors lead.
"It all seemed very strange at the first rehearsal as director," she recalls, "but it feels more like home every day, and it's made such a difference to the students. They really 'up their game' in that space, and we couldn't be more grateful to the families that made the Center possible."
The Christians
Brock Theatre, Goode Fine and Performing Arts Center
October 31, 11:00 a.m.
November 1-2, 7:30 p.m.
November 3, 2:00 p.m.
Tickets: $5-10 | vwu.tix.com | Free to VWU students, staff, faculty
Talkback Sessions: Immediately following the October 31 and November 3 performances, Director Sally Shedd and Craig Wansink, the Joan P. and Macon F. Brock Jr. Director of the Center for the Study of Religious Freedom, will lead talkback discussions focused on the major points of tension in the play. These events are part of the On Deck Series sponsored by The Lighthouse.