For the Love of Learning
VWU faculty consider love as it relates to the liberal arts during annual symposium
University News | February 7, 2019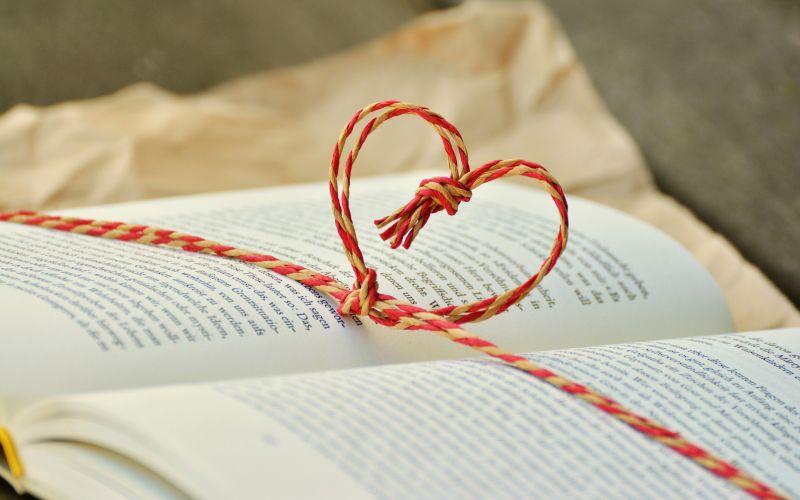 What's love got to do with it? Director of Instructional Technology Robin Takacs will answer that question in a session about why texting corrodes interpersonal communication. Her presentation, part of VWU's 9th annual celebration of love in the liberal arts, will be on Valentines Day.
"Love Liberally" is the theme for this year's annual February symposium—a time when faculty, staff and students explore love as it relates to the liberal arts. The lectures, offered from February 11 – 28, are open to the campus community.
The event is coordinated by Associate Dean of the Center for Innovative Teaching and Engaged Learning and Professor of Mathematics Denise Wilkinson, who will kick off the series with a session titled "For the Love of Algebra: What's the Common Factor" on February 11.
"This February symposium provides a venue for faculty to demonstrate how love is seen through different perspectives, representing some of the disciplines that are a part of VWU's liberal arts curriculum," says Wilkinson. "It offers students the opportunity to visit classes in which they're not enrolled. They can hear a lecture by a professor they don't know and they won't have to take notes or worry about 'what will be on the test.' This is pure learning for learning's sake." Gotta love that!

Professor of Sociology Kathy Stolley's "Animals and Society" class will focus on human's best friend during a presentation on "Puppy Love." Guest presenter Caitlin Sierra and canine co-presenters from Canine Training Unlimited and the Four Paws Inn will join her to provide a fun look at the human-animal bond on February 14.

"For many people, an interest in human-animal studies arises out of relationships with the animals in their own lives," Stolley says. "That interest becomes a starting point for a wider examination of social interactions involving animals and ourselves. Our 'Puppy Love' presenters will provide a fun and engaging means to build on this interest and to more purposefully think about animals within our families, our social expectations and obligations regarding animals, animal-oriented careers and much more."

The symposium will feature various faculty presentations, including: "Love Triumphant" with English professor Michael Hall; "Love is Patient and Kind" with Professor of Religious Studies Craig Wansink, and "The Grammar You Love vs. the Grammar You Used to Love (or Hate) with Associate Professor of English Carol Johnson.
On Valentine's Day, members of the campus community can stop by the Center for the Study of Religious Freedom to make a Puritan-themed Valentine's Day card for their beloved. Or they can stop by Hofheimer Library and the Learning Center on February 13 for food, fun and games and the chance to win a grand prize shopping spree at the University Store.

"A liberal arts education instills learners with a variety of 'frames of reference,'" says Wilkinson. "Our annual February symposium invites faculty to take this one topic – love – and do just that."

For the complete schedule of events, view the 2019 Love Liberally Program or visit the campus events calendar.