Honoring Nanci Zigler's Legacy
Hiram and Hardenia Zigler pay tribute to their daughter's passion by establishing endowed scholarship for art students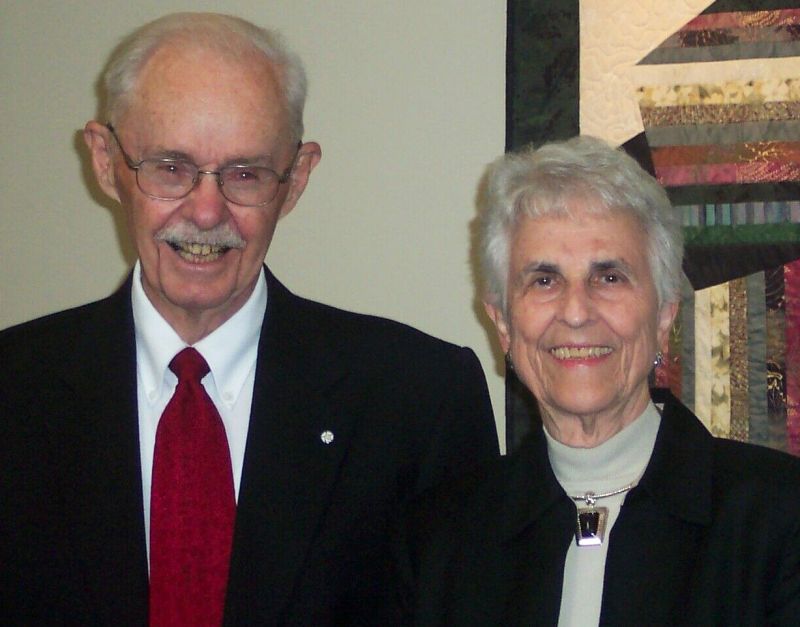 Featured News |November 30, 2016
By Laynee H. Timlin
Alumna Nanci Zigler '77 fell in love with the campus of Virginia Wesleyan when she attended summer art workshops at the College when she was in high school. Several of the workshops were taught by Barclay Sheaks, renowned painter and founder of the Art Department at VWC. Nanci decided then that she wanted to continue her education at Virginia Wesleyan, studying art under Sheaks' tutelage.
Nanci's parents, Hiram and Hardenia Zigler, supported their daughter's college choice as they knew all about the advantages associated with a small-college setting. They had attended a small liberal arts institution as well, Bridgewater College. According to Hardenia, a retired high school guidance counselor, Virginia Wesleyan saw the potential in her only child and "provided the individual faculty mentorship Nanci needed to become a successful art teacher" at Mechanicsville Elementary in Hanover County, Virginia.
Hardenia fondly remembered one particular example of the special connection between students and faculty and staff at Virginia Wesleyan. Around 1990, more than a decade after Nanci had graduated from VWC, Nanci encountered VWC College President Lambuth Clarke at a restaurant in Richmond and when Nanci passed away in 1991 after a battle with breast cancer, the Ziglers were very touched to receive a personal note of condolence from Clarke in which he fondly remembered their last conversation at the restaurant.
In honor of their daughter's memory, the Ziglers sold a piece of property in 1994 to create a scholarship in Nanci's name. The scholarship was created to benefit an art student at Virginia Wesleyan. The Zigler's felt it was the perfect way to pay tribute to their daughter and her passion. To further honor their daughter's memory and recognize the College that had made such a meaningful impact on their lives, Hiram and Hardenia included Virginia Wesleyan College in their estate plans.
This year, the Zigler estate gifted the College $332,000 to further endow the Nanci Zigler Endowed Scholarship. Their thoughtfulness and insight has created a legacy that will continue to impact the lives of Virginia Wesleyan art students like Nanci for years to come.