Hollywood, Teach Us to Pray
VWU Professors Terry Lindvall and Stu Minnis examine prayer on the big screen in a newly released documentary film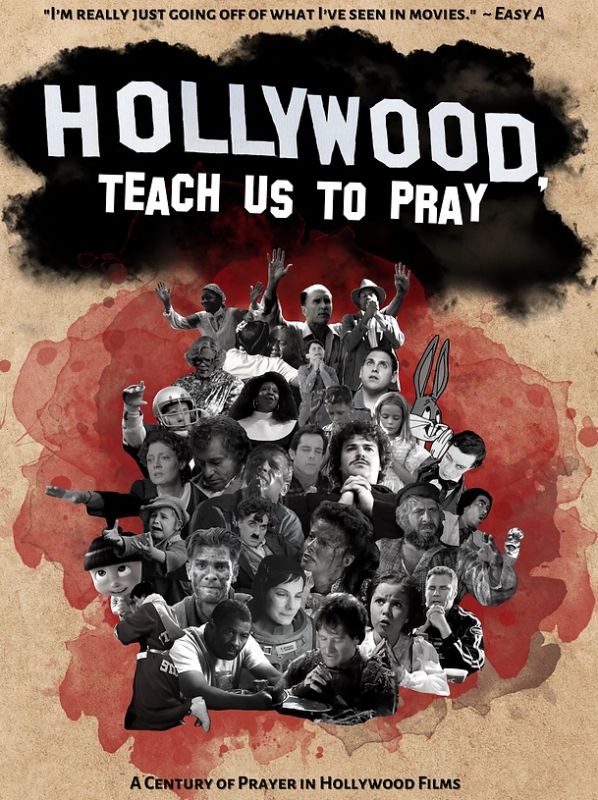 University News | February 2, 2023
From the silent films of Charlie Chaplin to Ricky Bobby's iconic prayer in "Talladega Nights" addressed to "Dear 8-pound, 6-ounce, newborn infant Jesus," Hollywood has inadvertently taught moviegoers how to pray. In their new documentary, "Hollywood, Teach us to Pray," Virginia Wesleyan University Professors Terry Lindvall and Stu Minnis combed the last century of Hollywood movies to identify the ones that modeled the holy ritual of prayer on the big screen. Their new film investigates what these prayers are about, what they say about us, and how they may even teach spectators to pray.
"The key is a focus on the place of prayer in American culture," explains Lindvall, VWU's C.S. Lewis endowed chair in communication and christian thought and professor of communication. "With events like the recent one which involved many rallying around NFL player Damar Hamlin and actually praying on ESPN, we realize the centrality of our need to talk to and hear from God."
Lindvall says the world cries out for prayer and even Hollywood bends the knee and mutters prayers, as this documentary depicts.
"Our film tries to investigate what these prayers are about and what they say about us, and how they may even teach spectators to pray."
In addition to Chaplin's silent films and "Talladega Nights," some of the movie prayer scenes included in the documentary film are from "Little Miss Marker" with Shirley Temple; "Easy A" with Emma Stone; "Dead Man Walking" with Sean Penn; and "Hacksaw Ridge" with Andrew Garfield.
Lindvall first began the process of making the film by compiling a brief visual lecture on a history of prayers in Hollywood films while teaching the course "Theology and Film." His first workshop on the subject was presented at the Virginia Film Festival in 2006. He then wrote the book, "God on the Big Screen: A History of Hollywood Prayers from the Silent Era to Today," which was published in 2019.
He notes that a grant from the Newington-Cropsey Foundation enabled him to produce this documentary film, and that is when he enlisted the support of a team that included former students, friends and colleagues to accomplish his mission. Primary members of the team were Writers Guild of America (WGA) writer Steve Sylvester, Savannah College of Art and Design (SCAD) professor Chris Auer, producer Vickie Bronaugh and Virginia Wesleyan Professor and Chair of Communication Stu Minnis.
Minnis agreed to take on the role of editor for the documentary.
"Editing a feature is a massive undertaking," noted Minnis. "I've only done it once before, when Dr. Emmanuel and I made Making Peace With Vietnam (2009), and these two experiences have been both the toughest but also the most rewarding filmmaking experiences I've had."
Minnis said that he loves making short documentaries and experimental films, but features are a whole different ball game.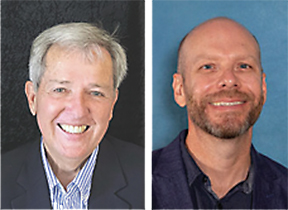 "It's the difference between running your local charity 5k and competing in the Boston marathon."
This project was the first time he'd ever done a clip-and-interview style documentary, and he found out very quickly that it's much more difficult than it looks. Getting the puzzle pieces to fit together was often difficult and frustrating, he says, but ultimately a satisfying exercise.
"It's worth noting that moments of prayer are often some of the most emotionally powerful moments in these films, which meant that I was frequently watching emotionally wrenching clips over and over and over again. Sometimes it just plain wore me out. Two scenes in particular, the death of the infant orphan in "Sparrows" and the prayer before battle in "Glory," literally had me tearing up every time I watched them, and I had to watch them a lot."
Minnis said that the topic and title for "Hollywood, Teach Us to Pray" may lead people to assume the film will just be of interest to religious people, but it is just as much about the way filmmakers use prayer in their storytelling, including in irreverent ways.
"The topic is interesting regardless of your beliefs," says Minnis, "and just about anyone of any faith, or of no faith at all, would enjoy this film."
The film first premiered at a charity event at Beach Cinema last month. This event was sponsored by Galilee Church with all proceeds going to support Judeo-Christian Outreach Center and other outreach ministries. On February 5, a film screening will take place at the Naro Expanded Cinema at 7 p.m. in Norfolk. Proceeds from this event will benefit The Norfolk Street Choir Project, sponsored by Second Presbyterian Church of Norfolk. Tickets are $10 and available in advance here.
Another showing of the film will take place on the campus of Virginia Wesleyan on Tuesday, February 28, at 7 p.m. in the Goode Fine and Performing Arts Center. A brief discussion with Lindvall and Minnis will be held following the film. This showing is free and open to the public. Prior to this event, from 6:30-6:45 p.m. there will be a preview of the student film "Life is a Cabaret" by Erness Anne Deseo.
Learn more about "Hollywood, Teach Us to Pray."