Homecoming Highlights
Marlins return to campus October 4-6 for tradition, togetherness, and team spirit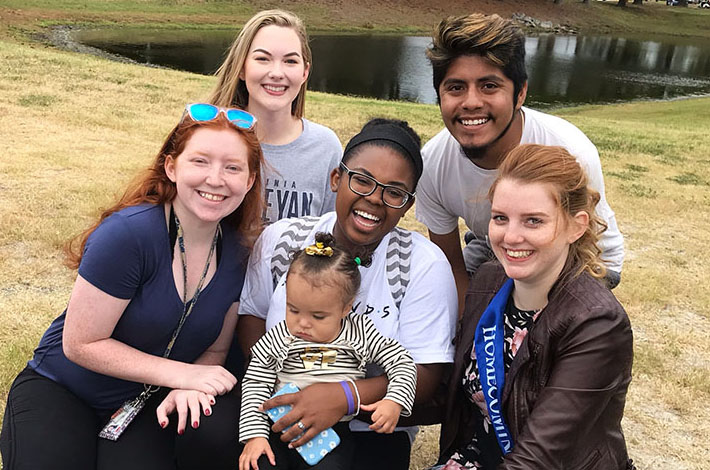 University News | October 5, 2019
Photo Gallery: 2019 Homecoming & Family Weekend
Marlins near and far returned to campus this weekend (October 4-6) for Virginia Wesleyan University's 2019 Homecoming & Family Weekend.
Fans showed their love for the University on October 4 as part of the annual Marlin Spirit Day, kicking off Homecoming weekend by sharing photos of their Wesleyan pride on social media.
The day also included a meeting of the Parents Council followed by Founders Day Convocation with keynote speaker Eric Nyman '94, VWU Trustee and President of Hasbro North America, and Wesley Award recipient James Cervera, Virginia Beach Police Chief. Evening events included the annual Marlin Alumni Social and a Hollywood-themed Homecoming Dance.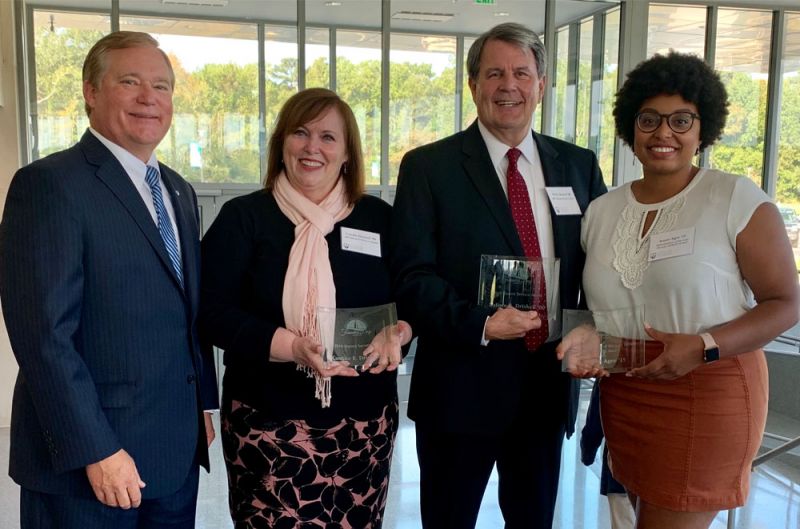 The festivities continued October 5 with Good Morning at the Goode, held in the Goode Fine and Performing Arts Center. VWU President's List and Dean's List athletes were honored during the Scholar-Athletes Recognition Ceremony and the 2019 Alumni Awards recipients were celebrated—Eric C. Nyman (Distinguished Alumnus Award), Candice E. Driskell '94 (Alumni Service Award), Wallace R. Driskell, Jr. '00 (Alumni Service Award), and Amari Agee '15 (Graduate of the Last Decade Award). The event concluded with a dedication of Robert T. Williams '75 Trail, part of the Trails at Wesleyan Woods.
Conference Athletic Games were also part of the action Saturday, with women's soccer taking on Hollins University, field hockey versus Bridgewater College, and men's soccer against Randolph College. Annual Alumni Games brought back Marlins from baseball, softball, and men's and women's lacrosse. Jay Johnson '23 and Chelsea Goldring '23 were crowned Homecoming Court King and Queen during halftime of the women's soccer game.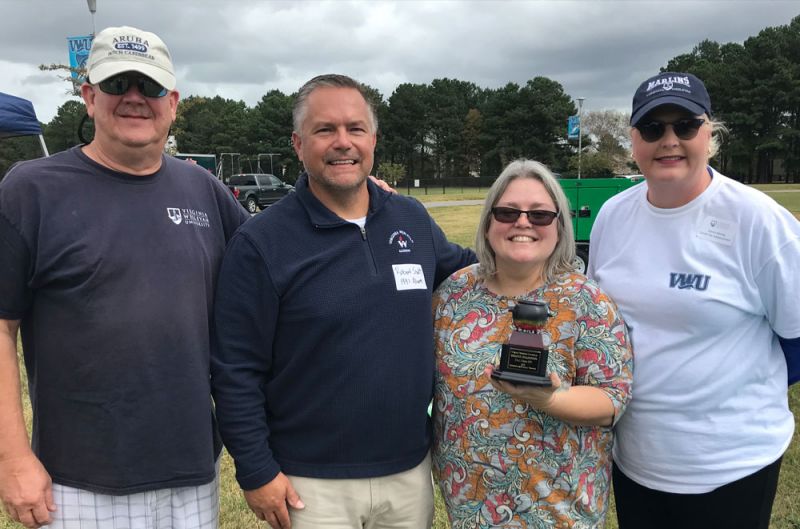 The Homecoming FinFest took place on Marlin Way with a picnic-style lunch and food trucks and drink from J&K Grill, Over the Moon Pizza, Devil Dog Pride, and Kona Ice. Kids enjoyed inflatable bounce houses while Marlins mingled with friends and favorite faculty members, and Astro DJ kept the party going with great music. The winner of the Third Annual Chili Cook-off was Trish Doherty, a staff member from VWU Athletics. John Aird '07, Robert Scott '92, and Advancement staff member Karen Weinig also had delicious entries.
Still to come is the Arts Showcase in the Goode Fine and Performing Arts Center featuring performances spanning the arts disciplines (October 5, 6:30 p.m.).
Homecoming and Family Weekend comes to a close on Sunday, October 6, with a Christian Homecoming Worship in Monumental Chapel with guest pastor Rev. Wayne Credle '12.