Honoring Black History at VWU
Campus events pay tribute to the significant roles of African Americans throughout history
University News | February 1, 2023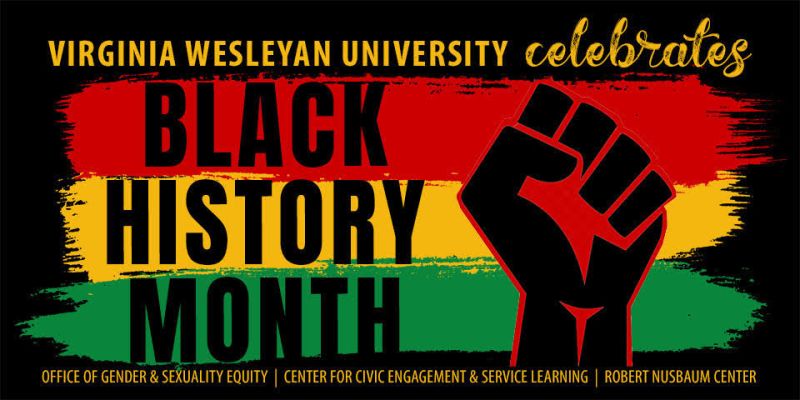 The annual observance of Black History Month, also known as African American History Month across the United States each February, pays tribute to generations of African Americans and the significant roles they have played in shaping our nation's history and society.
According to the U.S. Census Bureau, American historian Carter G. Woodson established Black History Week (then called "Negro History Week") nearly a century ago. The event was first celebrated during the second week of February 1926, selected because it coincides with the birthdays of both Abraham Lincoln (February 12) and abolitionist/writer Frederick Douglass (February 14). That week would continue to be set aside for the event until 1976 when, as part of the nation's bicentennial, it was expanded to a month. Since then, U.S. presidents have proclaimed February as National African American (Black) History Month and endorsed a specific theme. The nationally recognized theme for Black History Month 2023 is "Black Resistance."
Throughout this special month, Virginia Wesleyan will host numerous events and activities, in honor of Black History Month, many of them sponsored by VWU's Office of Student Activities.
Mark your calendars, Marlins!
Student Activities' "Off the Hook" opens this special month with a Black History Periodic Table just outside of Boyd Dining Center near the Harbor Grill. All month long, the campus community can scan QR codes to learn more about Black historical figures and their important contributions to history.
Throughout the month, Hofheimer library is hosting a book display celebrating African-Americans in the Arts.
On February 1, a Wall of Heroes will be displayed for students just outside of Boyd Dining Center near the Harbor Grill for the whole day. Also on February 1 from 11-1 p.m., students will have the opportunity to make buttons that illustrate why black history matters.
On February 3 at 10 a.m., The 2nd Annual "Black History Month Emerging Artist Exhibition" will be judged by the Virginia Beach Artist Gallery and displayed at the Westminster-Canterbury on the Chesapeake Bay in Virginia Beach. Student artists from Norfolk State University, Old Dominion University and Virginia Wesleyan University get a chance to honor their history, showcase their skills and win scholarships. All of the art will be for sale with proceeds going directly to the student artists.
On February 4 at 7:30 p.m., The Arts at VWU opens the spring season at the Susan S. Goode Fine and Performing Arts Center with the Virginia Chorale's production of "Lift Every Voice: Music of Black Women Composers." Tickets are available on their website.
On February 7 from 4:45 - 7 p.m., "Off the Hook '' hosts BSU's Soul Food Night in Boyd Dining Center, inviting students to enjoy a variety of soul food.
On February 9 from 11- 1 p.m. in Kramer Lounge, students will have the opportunity to explore "Talk & Paint: How Racism Impacts Mental Health" in a support group setting hosted by the Office of Counseling and Student Health.
On February 17 from 8 – 11 p.m., students will get to celebrate Black History Month by attending a "Blackout Party: Wear All Black" in Townebank Arena in the Jane P. Batten Student Center.
On February 23 at 7 p.m., "Off the Hook" hosts "Iconic: Karaoke & Paint Night" at the Harbor Grill in the Jane P. Batten Student Center.
The culminating activity to honor Black History Month at VWU will be a Black History Motivational Worship on February 24 at 5 p.m. in the Monumental Chapel.
Learn more about campus events at VWU.