Jenni on the Block
Senior Jenni Vega writes and directs original script for Theatre Department's One-Act Play Festival November 12,13
University News | November 11, 2020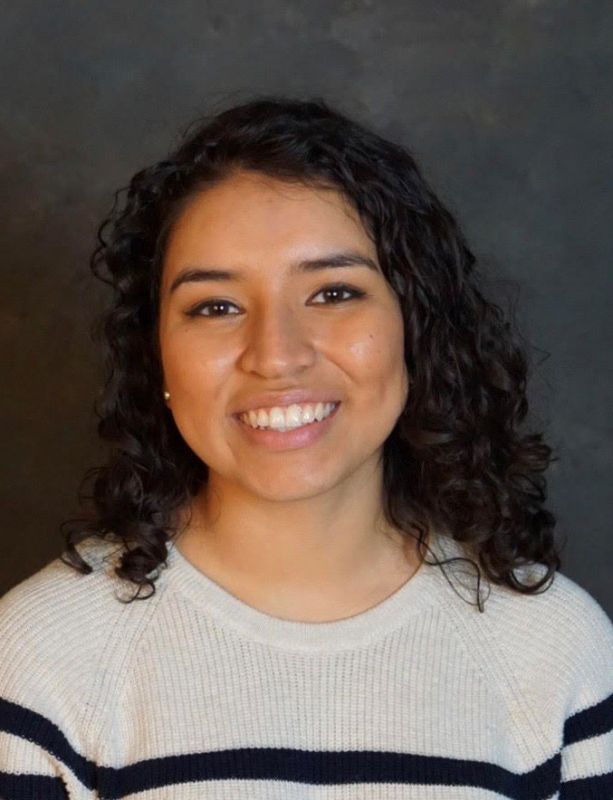 Batten Fellow and senior Political Science and Theatre major Jenni Vega (Chesapeake, VA) made quite an impression on Dr. Sally Shedd, VWU Professor of Theatre, in last spring's "Advanced Acting" class.
One of the course assignments was to prepare and deliver a monologue several minutes in length. While most choose something from a prepared work, Jenni wrote hers.
"I've always enjoyed reading and once I'd inhaled every book I could get my hands on, writing came next. When I started doing theatre, writing my own plays and monologues seemed like the next logical step."
One of Jenni's pandemic-inspired scripts featured a young couple quarantined together. One wants to break up but can't do it until their two-week quarantine is over. In this fall's "Directing" course, also taught by Shedd, Jenni re-worked the story to focus on communication skills for the Theatre Department's upcoming "One-Act Play Festival," November 12-13.
"The two characters can be played by any gender. I did that on purpose to make the point that there is very little difference in men and women when it comes to these things," said Jenni. "Communication skills aren't determined by your gender, but by the kind of person you are, and when we're stuck with someone it gets a lot harder to avoid some things."
Preparing theatrical works presents a unique set of challenges during this time of social-distancing and without live audiences. The Festival will take place in the Joan and Macon Brock Theatre of the Susan S. Goode Center for the Fine and Performing Arts but will be videotaped for broadcast and also available for viewing afterward.
"Blocking was the biggest challenge for me," said Jenni. "I had my actors do whatever felt natural, but I also had to make sure they stayed 6 feet apart while still making sure they were in the camera shot. But the actors really took what I wrote and ran with it, and I appreciate them so much."
Jenni serves as vice-president of the VWU's chapter of the national theatre honor society Alpha Psi Omega, and is president of VWU's Latino Student Association. After graduation, she plans to attend law school to study immigration law.
Performances will be broadcast on the VWU Digital Broadcast Network at 7:30 p.m. (FREE), November 12 and 13, with a different set of plays each evening. Twenty-five VWU students take part under the direction of Jenni and Mak Kern, Kayla Bissette, Rachel DeMay, Joseph Chatman, Chasida Taylor, and Joey Mueller.