Kathleen Vanden Berg '22 Named Newman Civic Fellow
Campus Compact selects the VWU junior as part of its 2021 cohort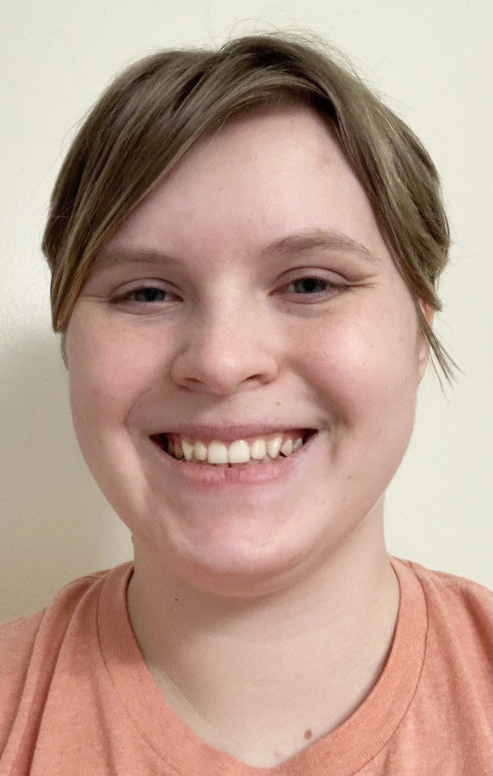 University News | March 8, 2021
Virginia Wesleyan University junior Kathleen Vanden Berg '22 is one of just 212 students nationwide selected as a 2020-21 Newman Civic Fellow by Campus Compact, a Boston-based nonprofit organization working to advance the public purposes of higher education. The 2021 Fellows, who represent Campus Compact member colleges and universities from 39 states, Washington, D.C., and Mexico, are nominated based on their potential for public leadership.
Vanden Berg, an art and biology major from Chesapeake, Virginia, has been active at VWU as a member of the University's prestigious Batten Honors College, serving on its programming council. She is the social media coordinator for the Chesapeake Bay Sierra Club and the marketing officer for the Marlins Go Green student environmental organization. Vanden Berg is an illustrator for the student newspaper, the Marlin Chronicle, and is working closely with art faculty to develop her senior project with the Museum of Contemporary Art in Virginia Beach to blend the visual arts with sustainability and the environment.
Vanden Berg completed an internship at Hope Springs Veterinary Hospital. She studied abroad in Peru and Germany early in her time at VWU and hopes to complete a semester-long study abroad course once travel is permitted again.
She co-authored a grant proposal for the "Marlin Meadows Project," a garden area that opened on campus in the fall of 2020 utilizing native botanical plantings and serving as a living educational tool for the Virginia Wesleyan community.
"Nature has been a muse for my art and an interest of mine for a long time," noted Vanden Berg, "but I was not fully aware of the threats to it until I took a college course discussing threats posed to it. Since then, I have learned about many more threats the environment faces and have joined many initiatives to help raise awareness for and fight against these threats. In the future, I wish to use the potential art has to bring awareness to and advocate for the environment and the issues posed to it."
The Newman Civic Fellowship, named for the late Frank Newman—one of Campus Compact's founders—is generously supported by the KPMG Foundation. In the spirit of Dr. Newman's tireless advocacy for civic engagement in higher education, Campus Compact member presidents and chancellors nominate student leaders from their campuses to be named Newman Civic Fellows.
"Kat is an incredibly high-performing student," noted VWU President Scott D. Miller. "She is consistently named to the Dean's List and her academic performance is complemented by a strong work ethic. A natural born leader and devoted agent for change, Kat's calling is truly making a difference in our world and in the lives of others."
As a 2021 Newman Civic Fellow, Vanden Berg will have access to a variety of virtual and in-person learning opportunities during the 2021-2022 academic year. Campus Compact provides fellows with a variety of learning and networking opportunities that emphasize personal, professional, and civic growth.
Each year, fellows participate in numerous virtual training and networking opportunities to help provide them with the skills and connections they need to create large-scale positive change. The cornerstone of the fellowship is the Annual Convening of Fellows, which offers intensive skill-building and networking over the course of two days. The fellowship also provides fellows with pathways to apply for exclusive scholarship and post-graduate opportunities.
"We are proud to recognize these extraordinary student leaders and thrilled to engage with them," said Campus Compact President Andrew Seligsohn. "The experience of the last year has driven home to all of us that we need open-minded, innovative, public-spirited thinkers and doers. That is what Campus Compact is about, and the stories of our Newman Civic Fellows demonstrate it's who they are."
Learn more about Campus Compact's Newman Civic Fellowship.