Love Virtually in The Liberal Arts 2022
VWU explores the concept of love through different disciplinary lenses February 7-18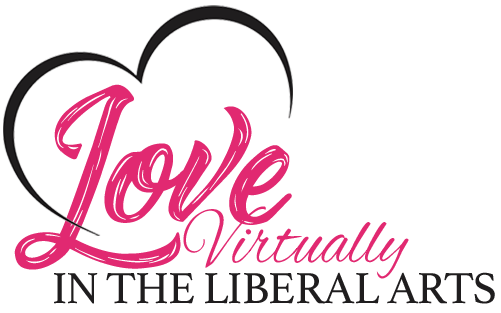 University News | February 7, 2022
Held annually around Valentine's Day, Virginia Wesleyan University's Love Liberally symposium—again this year as Love Virtually—explores love as it relates to the liberal arts. In its 12th year, this series has become a University tradition that creates a unique opportunity for exploration of scholarly passions and engaged learning. This year's celebration will be held February 7-18 in three parts:
Love, Virtually
In this continued virtual age of COVID-19, VWU community members will once again share informal "Bob Talk" videos that explore the concept of love through their own disciplinary lens. Featured 2022 "Bob Talks" are as follows and can be viewed along with last year's presentations at www.vwu.edu/lovevirtually:
"Alma Mater" (Performed by Vox Vera, Directed by Bryson Mortensen)
"For the Love of Musical Relationships" (Jason Squinobal, Music)
"Show Students Some Love with Technology: Enhanced Feedback with Maegan Cook" (Maegan Cook, Information Technology)
"The Love of Civic Engagement" (Erin Highsmith '22)
"The Archaeology of Love in Archaic Greece" (Ben Haller, Classics)
Love, In Person
Various campus offices will host in-person "love-themed" events as part of the symposium, including:
Homely, Friendly, Erotic, and Divine: The Four Loves of C.S. Lewis
Thursday, February 17
12:00-1:00 p.m., Goode Center
C.S. Lewis scholar Dr. Terry Lindvall unpacks Lewis's classic work, The Four Loves, from its chilly inception to its practical wisdom. In this short book, Lewis, with his wife, Joy, opened up the windows of four kinds of love: storge, philia, eros, and agape, experiences of loving that help us enjoy these gifts bestowed by God. But be forewarned, as Lewis noted about their danger, "Love anything and your heart will be wrung and possibly broken. If you want to make sure of keeping it intact you must give it to no one, not even an animal." Terry Lindvall, Ph.D. is VWU's C. S. Lewis Chair in Communication and Christian Thought. Free and open to the public.
Hosted by: The Nusbaum Center and INTEL
American Red Cross Blood Drive
Tuesday, February 15
11:00 a.m.-5:00 p.m., CMAC
To register, visit redcross.org and click give blood. Click "Make an Appointment." In the search box enter 23455, then click "Advanced Search" and adjust the date to February 15. The VWU Blood Drive will appear. This blood drive will have two power red machines.
Hosted by: Wesleyan Engaged
Public Displays of Projection: For the Love of Silent Film
February 7-18 (Monday thru Friday)
12:00 p.m., Hofheimer Library
Hofheimer Library will show one silent film a day, Monday through Friday from February 7-18. Drop in to the Creative Bay on the first floor any day at 12 p.m. to view a silent film and have a snack.
Hosted by: Hofheimer Library
HIV/STI Testing
Thursday, February 10
10:00 a.m.-3:00 p.m., CMAC
Hosted by: Wesleyan Engaged

Valentine's Delectables and Décor
Monday, February 14
All Day, Boyd Dining Center
Enjoy special Valentine's Day desserts and decorations all day in Boyd Dining Center!
Hosted by: Dining Services
I Love VWU
I Love VWU
Monday, February 14
11:00 a.m.-1:00 p.m., Batten Plaza
Visit Batten Plaza on Valentine's Day to share what you love most about being a member of the Virginia Wesleyan University family. Write down your thoughts and snap for a photo for your chance to be featured on VWU social media channels (Facebook, Twitter, Instagram).