Share this Story
Marlins Softball Wraps Up Another Remarkable Season
Team claims NCAA regional title for third consecutive year
University News | May 31, 2023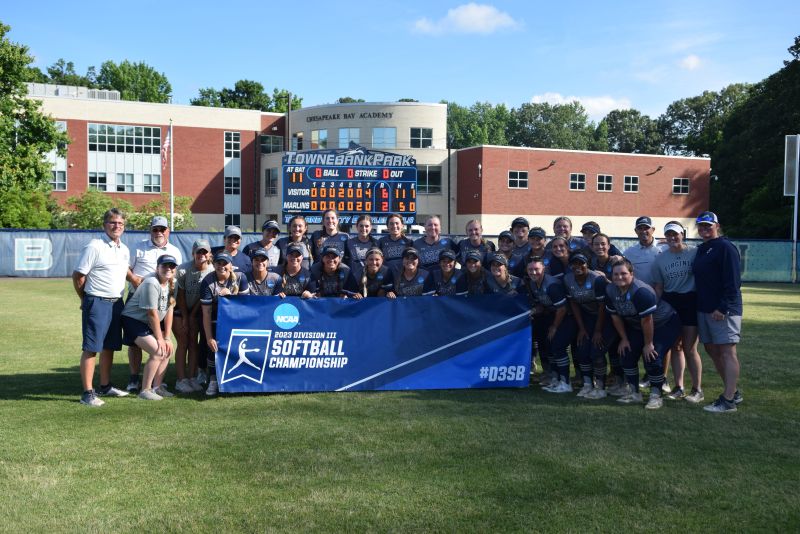 The Marlins softball team finished off another remarkable year with a winning record of 39-13 overall and a 16-4 record in conference play.
Their outstanding regular season gave them a bid in the NCAA Softball Tournament, for which VWU was chosen to be the host site. The Marlins would go on to capture the regional title, winning first against John Jay College. That win was followed by capturing the best of three against The College of New Jersey. This advanced the Marlins —for the third year in a row—to the NCAA Super Regional Tournament, which was held this year in Newport News.
Although they didn't advance to the national championship, the Marlins continued a string of outstanding seasons through dominance in the Old Dominion Athletic Conference and the NCAA tournament.
The VWU softball program is well set for the 2023-24 school year with the addition of talented recruits and a core of excellent returners. Congratulations to the team on another remarkable season!