New Faculty, Administrative Staff
College welcomes newest members of VWC community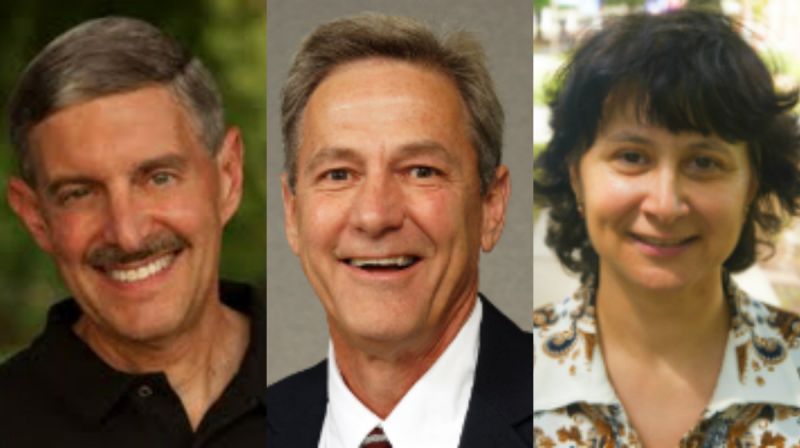 By Staff | September 15, 2014
Vice President of Academic Affairs and Kenneth R. Perry Dean of the College Timothy O'Rourke and the Virginia Wesleyan College community are pleased to welcome the following faculty and administrative staff.

New Faculty 2014-2015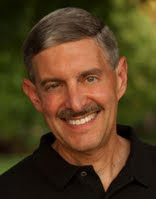 Dr. William Becker
Visiting Professor of Recreation and Leisure Studies
Dr. William "Bill" Becker joins the Virginia Wesleyan faculty as a visiting professor of recreation and leisure studies. He comes to the College from Hampton University and has also worked at Georgia Southern University and Christopher Newport University. His areas of interest are summer camps and theme park management. He's spent more than twenty summers as a counselor and administrator at Blue Star Camps in Hendersonville, North Carolina, in addition to working at camps in Georgia, Colorado and California. Becker has written many articles on camp administration for Camping Magazine and is the recipient of two "Golden Quill" writing awards from the American Camp Association. He has worked with the Walt Disney World College Program since 1985 and was an original member of the program's National Advisory Board. He has been awarded the coveted "Mickey" award twice from Walt Disney World for service to the Disney Company. Becker is currently working with Busch Gardens-Williamsburg to set up an international internship program. He lives in Yorktown with his wife, Sherri, and their two dogs, KuKu and Pocket.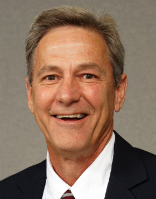 Mr. George S. Jackson
Professor of Business/Management/Economics
Hampton Roads native George Jackson returns to the region after more than 30 years to serve as a professor of business/management/economics at Virginia Wesleyan. Jackson teaches in the areas of accounting, taxation and business law. He has an undergraduate degree from East Carolina University and graduate degrees from William & Mary (M.B.A.), University of North Carolina (J.D.) and Georgetown University (LL.M). Most recently, he served as an associate professor in the College of Business & Economics at Longwood University. His work has been published in a number of academic and professional journals, including The Tax Advisor, Real Estate Review, The CPA Journal, Journal of International Taxation and Tax Notes. His article, "Combatting the Moral Hazard Problem in Real Estate Agencies" appears in the summer 2014 volume of Real Estate Review. Jackson holds professional licenses as an attorney, CPA, real estate broker and general contractor. He practiced law with a business emphasis for several years, and has more than 20 years of college-level teaching experience.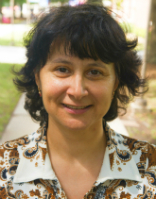 Dr. Iordanka Panayotova
Visiting Assistant Professor of Mathematics
Dr. Iordanka Panayotova joins Virginia Wesleyan's Department of Mathematics as a visiting assistant professor. Most recently, Panayotova was an assistant professor in the Department of Mathematics and Statistics at Old Dominion University and before that a research scientist at Boston College, studying atmospheric turbulence. Panayotova earned her Ph.D. in applied mathematics at the University of Wisconsin-Milwaukee, where she specialized in dynamic meteorology. She earned a Master of Sciences in mathematics at Sofia University in Bulgaria, and a Candidate of Sciences Degree in Computational Mathematics at the Institute of Mathematics, Belorussian Academy of Sciences. Panayotova's research is focused on application of analytical and numerical mathematical methods for solving real world problems originating in meteorology, oceanography, aviation/aeronautics and biology. She enjoys teaching mathematics and involving students in her research. She is also a wife and a mother, and in her free time she likes to play badminton with her husband and daughter.

Ms. Jennifer Erdmann
Research Librarian
Ms. Jennifer Erdmann joins the Hofheimer Library staff as a research librarian.

Administrative Staff
Several administrative staff members have also joined the Virginia Wesleyan community in recent months. Julia Wickham Shaw has been appointed Director of The Learning Center, a role in which she also oversees Disability Support. The Learning Resources Department also welcomed Randi Sachs as a Professional Tutor; Nicanor Muniz as a Disability Services Specialist; and Kimberly Fahle as Coordinator of the Writing Center. The Office of Adult Studies welcomed Anja Serby-Wilkens as a Student Services Specialist. Kelly Jackson returns to VWC as Associate Director of the Center for the Study of Religious Freedom. Kristi Lafoon comes to the Registrar's Office as an Administrative Assistant. Steven Young has been named Assistant Director of Career Services. Finally, Kate Polivka has joined the Virginia Wesleyan staff as Director of Student Activities.