Dr. Miller Elected President of National Methodist Association
VWU president will lead the National Association of Schools, Colleges, and Universities of the United Methodist Church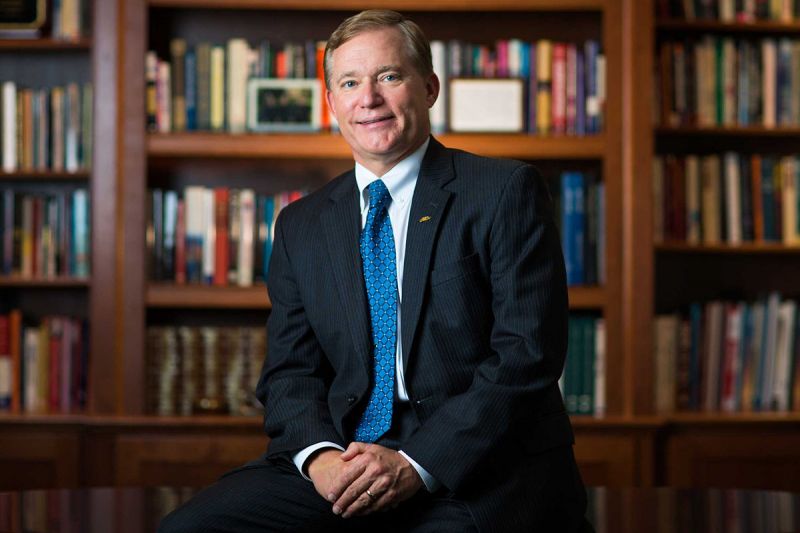 University News | June 25, 2019
ATLANTA, Ga.—Virginia Wesleyan University President Scott D. Miller was elected President of the National Association of Schools, Colleges, and Universities of the United Methodist Church (NASCUMC) at their annual meeting at Emory University on June 24, according to Mark Hanshaw, Associate General Secretary of the General Board of Higher Education and Ministry (UMC).
"I am honored to serve as the voice of Methodist higher education during this critical time in the church's history," Dr. Miller said. "NASCUMC has a vital leadership role to play in serving our diverse and valued Methodist institutions."
As President, Dr. Miller will also serve as Chair of the 18-member NASCUMC Board of Directors.
NASCUMC membership consists of the 117 schools, colleges and universities in the United States. Institutions are represented by the chief executive officer. Based in Nashville, NASCUMC includes 93 colleges and universities, 13 seminaries, 11 historically black institutions and several private secondary schools.
Recognized for many years as a national leader in church-related higher education, Dr. Miller has been an active advocate of inclusiveness and has been an outspoken national spokesperson for Methodist higher education as the UMC currently struggles with church policy in relation to human sexuality—specifically toward those who identify as LGBTQ.
Now in his 29th year as a college/university president, Dr. Miller is not new to leadership positions in church-related higher education. A graduate of West Virginia Wesleyan College, he served for more than 10 years as President of Wesley College in Delaware, and was a co-founder of Hope United Methodist Church on the campus. Dr. Miller served four years as President and Chair of The Council of Colleges and Universities of the Christian Church (Disciples of Christ) during his eight years as President of Bethany College in West Virginia.
He is currently serving his fourth term on the NASCUMC Board, two as President of Virginia Wesleyan University and two earlier terms during his tenure as President of Wesley College.
Amy Novak, President of Dakota (SD) Wesleyan University, was elected Vice President, as was Fred Slabach, President of Texas Wesleyan University.