Share this Story
President Miller Introduces Diversity, Equity, and Inclusion Council
The council will lead efforts to understand issues in these areas, while also providing resources and support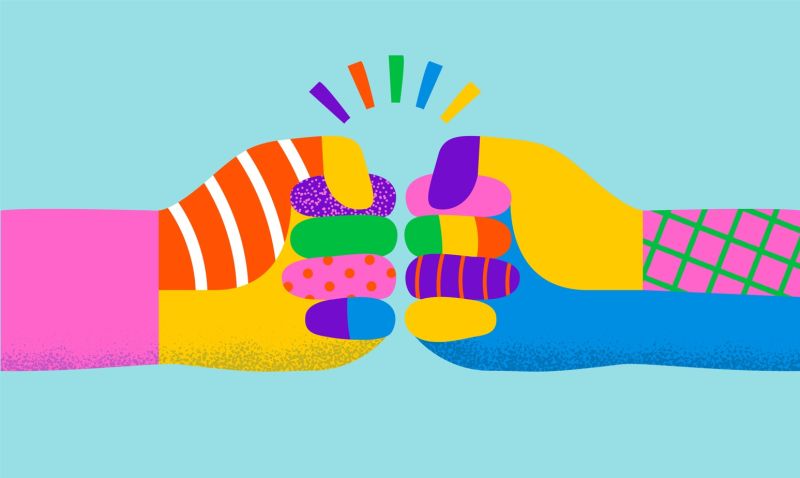 University News | February 10, 2022
Virginia Wesleyan University President Scott D. Miller introduced the Diversity, Equity, and Inclusion Council (DEIC) on February 7, as a means of further enhancing the University's institutional commitment to these areas.
The DEIC is a move forward from, and will replace, the President's Council on Inclusive Communities (PCIC) that was started on campus many years ago.
The council will lead institutional efforts to not only understand diversity, equity and inclusion issues, Dr. Miller said, but also to provide resources and layers of support for VWU students whose rich experiences and perspectives ensure that Virginia Wesleyan is continually honoring and respecting differences and that all members of the campus community have a voice.
From purpose to function, the DEIC will lead the institution in offering programs designed to enhance the educational value of the campus community through purposeful dialogue and celebration of difference.
The Council is comprised of the University's designated Chief Diversity Officer (appointed by the President of the University) and five deputy diversity officers from key institutional areas—Academics, Athletics, Student Activities, the Lighthouse, and the Robert Nusbaum Center. The inaugural committee, which will meet monthly, consists of the following faculty and staff members:
Dr. Felipe Hugueño

, Chief Diversity Officer
Dr. Modupe Oshikoya, Deputy Diversity Officer, Academic Liaison (Assistant Professor of Political Science)
Cameia Alexander, Deputy Diversity Officer, Athletic Liaison (Director of Men's and Women's Cross Country and Track and Field)
Dr. Brian Kurisky, Deputy Diversity Officer, The Lighthouse Liaison (Executive Director of Civic Engagement and Service Learning)
Kelly Jackson, Deputy Diversity Officer, Robert Nusbaum Center Liaison (Associate Director of the Robert Nusbaum Center)
Andre Wiggins, Deputy Diversity Officer, Student Activities Liaison (Coordinator of Student Activities Programming)
Additionally, Dr. Susan Larkin, Vice President for Academic Affairs, and Dr. Keith Moore, Vice President for Campus Life and Operational Management, serve as ex officio liaisons to the President's Cabinet.
The University recently received a summary of recommendations from the National Assessment of Collegiate Campus Climate (NACCC), conducted last spring as a part of VWU's membership in the Liberal Arts Colleges Racial Equity Leadership Alliance (LACRELA). The DEIC will utilize the results of the NACCC to guide institutional initiatives and programs.
Virginia Wesleyan University is consistently recognized for its ethnic diversity and social mobility among National Liberal Arts Colleges by U.S. News & World Report and has distinguished itself as a community dedicated to equal opportunity for students, faculty, and staff as an Equity & Inclusion College of Distinction.
"We are proud to hold these and other designations," said Dr. Miller, "but as I've said before, they mean little unless we—as a campus—are thinking through challenging racial issues and acknowledging systemic concerns. To do so effectively, we know we must be part of a larger dialogue on campus and beyond."
The University joined LACRELA at the beginning of 2021. The alliance is made up of 68 National Liberal Arts Colleges, and its meetings and resources continue to inform and shape VWU's initiatives in this area.
Learn more about Diversity, Equity, and Inclusion at Virginia Wesleyan University