Share this Story
President Miller to Receive VCIC Humanitarian Award
The honor recognizes personal commitment to respect and understanding among people of diverse backgrounds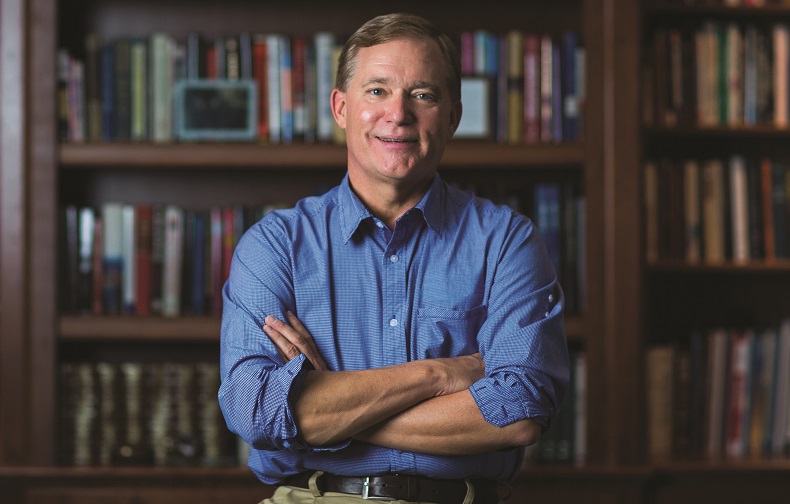 University News | November 23, 2021
Dr. Scott D. Miller, President of Virginia Wesleyan University, is among the recipients of the 58th annual Tidewater Humanitarian Awards, which will be presented by the Virginia Center for Inclusive Communities (VCIC) on March 24, 2022.
The prestigious award is presented to individuals who demonstrate a personal commitment to the promotion of respect and understanding among people of diverse racial, ethnic, and religious backgrounds. Additional 2022 recipients include Nneka Chiazor, Annette Dunbar, Keith H. Newby, and Charles S. Nusbaum. The Hindu Temple of Hampton Roads will receive the Distinguished Merit Award.
Under Dr. Miller's leadership, VWU became the first higher education institution in the region to expand its policy on non-discrimination to include gender identity and gender expression. The University became an inaugural member of the Liberal Arts Colleges Racial Equity Leadership Alliance (LACRELA) in 2020. During his two-year term as President and Chair of the Board of Directors of the North American Association of Methodist Schools, Colleges and Universities, Dr. Miller was a vocal national advocate of LGBTQ+ rights in the United Methodist Church, the founding organization of the University. In 2019, he appointed the University's first Chief Diversity Officer and has promoted an expanding menu of campus programming discussing and celebrating inclusion and diversity through the VWU Robert Nusbaum Center, the VWU Office of Gender & Sexuality Equity, Wesleyan Engaged: Civic Engagement and Service Learning, among others.
Virginia Wesleyan has enjoyed significant growth, development and accolades during Dr. Miller's tenure. Accomplishments include transitioning to university status; establishment of the highly selective residential Batten Honors College, a graduate program, and VWU Online; 21 new construction projects on campus and capital improvements of over $110 million; the addition of a campus in Tokyo, Japan in partnership with Lakeland University Japan (VWU Global); and increasing the endowment from $53 million in 2015 to $123 million in 2021, concluding Virginia Wesleyan's largest fundraising campaign in history.
Born in the Philadelphia community of Ridley Park and growing up in the campus communities of Doylestown and Edinboro, Dr. Miller is the son of a public-school administrator and has dedicated his career to the opportunities available through education. He is an outspoken and passionate supporter of the residential, liberal arts college environment that offers students of all backgrounds personalized pathways to life and career success. He is particularly proud of VWU's recognition by U.S. News & World Report's Best Colleges Guide in 2020 and 2021 as a Top Performer on Social Mobility and among the top 25 in "Ethnic Diversity" among liberal arts institutions.
He earned his B.A. in communications from West Virginia Wesleyan College, worked as a journalist early in his career, and completed an M.A. from the University of Dayton. He earned an Ed.S. from Vanderbilt University and a Ph.D. from The Union Institute and University.
President Miller served as dinner chair for the VCIC's 54th Annual Humanitarian Awards Dinner in 2018, a role he was preceded in by former Virginia Wesleyan President Lambuth Clarke (1979) and University supporter Henry Clay Hofheimer (1965).
Learn more about the Virginia Center for Inclusive Communities' 58th annual Tidewater Humanitarian Awards.