Princeton Review Names Virginia Wesleyan Among Best Colleges for 2023
VWU again selected for 'Best Colleges' and 'Best Colleges: Region by Region' guides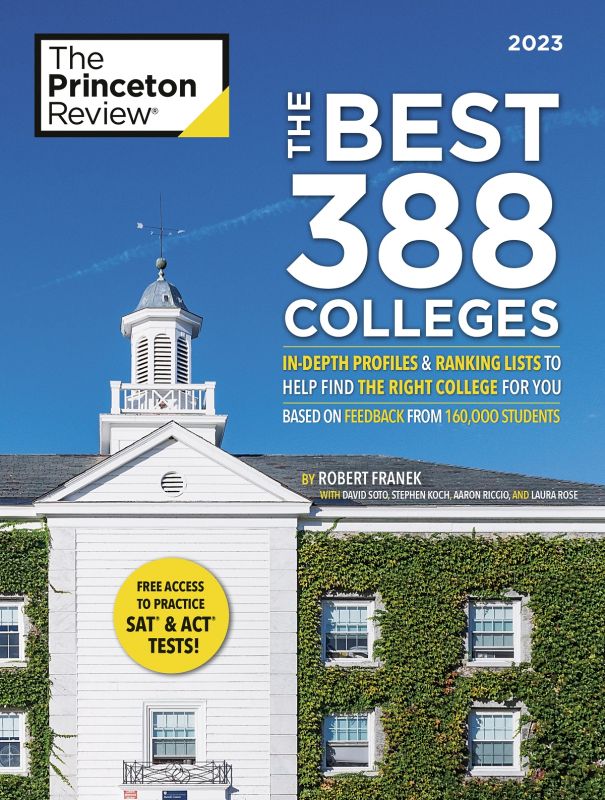 University News | August 17, 2022
Virginia Wesleyan University is one of the nation's best institutions for undergraduates to earn their college degree, according to The Princeton Review. The education services company selected VWU for inclusion in The Best 388 Colleges: 2023 Edition, and also features the University in the Southeastern category of its 2023 Best Colleges: Region by Region.
Only about 14 percent of America's 2,700 four-year colleges are profiled in the book, which is one of The Princeton Review's most popular publications. The company chooses colleges based on data it collects annually from administrators at hundreds of colleges about their institutions' academic offerings. The Princeton Review also considers data it gathers from its surveys of college students who rate and report on various aspects of their campus and community experiences for this project.
"We salute Virginia Wesleyan University for its outstanding academics, and its many other impressive offerings. We're delighted to recommend it as an ideal choice for students searching for their 'best-fit' college," said Rob Franek, The Princeton Review's Editor-in-Chief and lead author of The Best 388 Colleges.
In its profile on Virginia Wesleyan University, The Princeton Review praises the institution for being "the quintessential small liberal arts university, providing undergraduates with 'a close-knit community' where one 'can easily build strong relationships.'" Students comment that, "[The professors] seem to 'genuinely care about their students and are approachable outside the classroom,'" and "I have never met a faculty so invested in my own personal success. Professors go above and beyond to ensure that every student understands the material and they make lifelong connections with students."
In the 2023 Best Colleges: Region by Region feature, The Princeton Review salutes 654 colleges in five zones that are "academically outstanding" and "well worth consideration" throughout the Northeast, Southeast, Midwest, West, and Internationally.
Virginia Wesleyan is also consistently featured as one of the most environmentally responsible colleges in the nation and appears in The Princeton Review's most recent Guide to Green Colleges: 2022 Edition.