Retiring Employees Honored
Nine members of the VWU community were celebrated for their years of dedicated service on May 5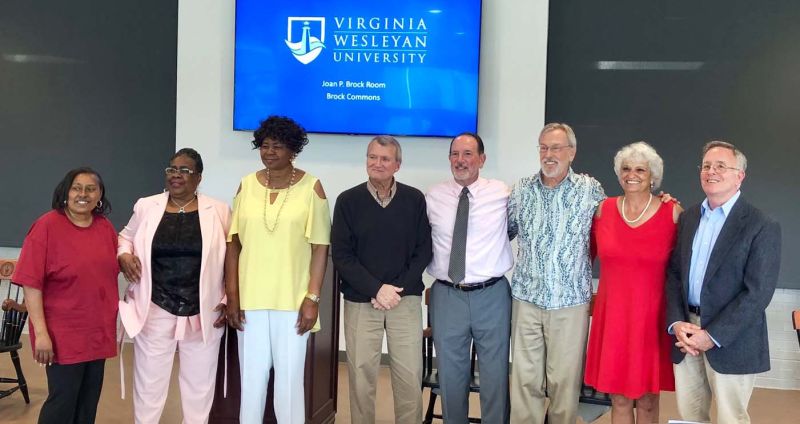 University News | May 5, 2022
View the Retirement Celebration Photo Gallery
The Virginia Wesleyan community gathered to honor nine retirees for their years of dedicated service to the University at a special celebration on May 5.
The retirees included Professor of Political Science Dr. Bill Gibson, Associate Professor of Sport and Recreation Professions Dr. Wayne Pollock, Lambuth M. Clarke Professor of English Dr. Vivian Teter, Bookkeeper Elaine Aird '96, Director of Counseling Services Bill Brown, Director of Living Landscapes at Norfolk Botanical Garden Brian O'Neill, and Housekeepers Bernice Bledsoe, Sheila Rouson, and Deborah Ware.
"It's bittersweet to be here today as we celebrate the retirement of our good friends and colleagues," said VWU President Scott D. Miller. "Our nine retirees have 232 years of combined experience and knowledge at Virginia Wesleyan alone. On behalf of everyone here today, I say thank you for your years of service to Virginia Wesleyan."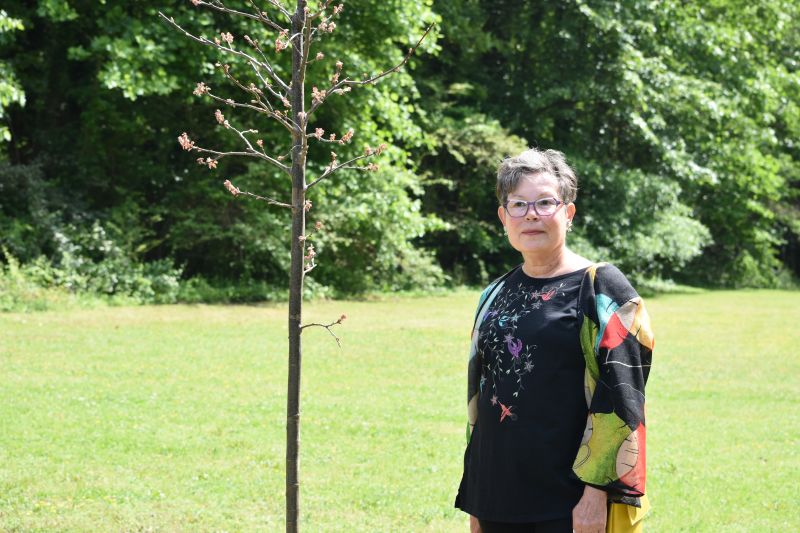 In traditional fashion, each retiring member of the VWU community was presented a Virginia Wesleyan University chair.
Prior to the community celebration in Brock Commons, members of the faculty gathered in the atrium of the Greer Environmental Sciences Center and the Wilson Arboretum for tributes to retiring faculty members and the traditional tree planting.
Since 1997, retiring faculty have commemorated their retirements by planting a tree of their choice in the Wilson Arboretum on campus. The Arboretum was first established by the Classes of 1986 and 1995 to honor the memory of Dr. William M. Wilson, who served as dean from 1971 to 1994.
This year's additions to the arboretum include a Red Oak (Dr. Gibson); a Serviceberry "Autumn Brilliance" (Dr. Pollock); and a White Oak (Dr. Teter).
President Miller expressed the community's appreciation for the nine retirees in his closing remarks.
"Thank you to Elaine, Bernice, Bill, Brian, Bill, Wayne, Shelia, Vivian, and Deborah, for their many years of dedicated service to Virginia Wesleyan University. This campus has been made better because of your presence and steadfast care. We wish you the absolute best in retirement and hope you come back often to visit and cheer on the Marlins in academics and athletics. Best wishes on your next adventures!"