Spring 2023 Edition of "Excelsis" Now Available
Batten Honors College publication showcases stories written by program scholars
University News | May 23, 2023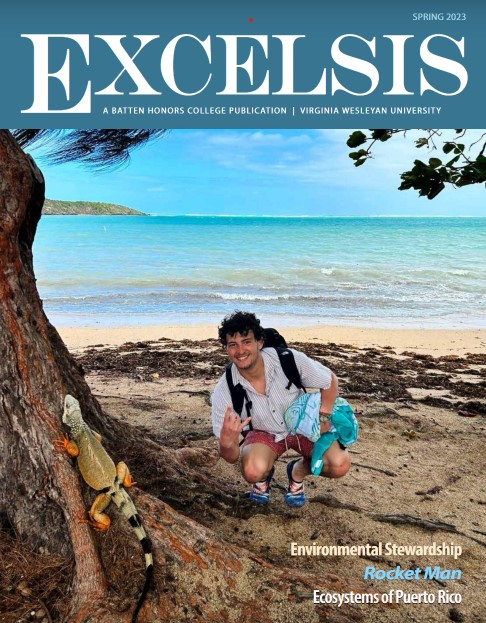 The spring 2023 edition of "Excelsis," a digital publication of VWU's Batten Honors College, is now available online.
The new issue covers student achievements, BHC events, and study abroad experiences.
Features include:
"New Opportunities" by Dr. Jill Sturts
"Generations Uniting to Address Climate Change" by Jessica Wilson
"Rocket Man" by Shaun Guernsey
"Problem Solved" by June Richardson
"Diverse Aspects of Local Government" by Josh Spicer
"Critical Thinking and Collaboration: by Ryleigh Taylor
"Harmony in Hawaii" by Hannah Wright
"An All-Encompassing Adventure" by Madelyn Yale and Amalia Houff
"Collision on the Coast" by Brandon Kwon
"Competitive Spirit" by Amruta Karkare
"Spanning the Globe" by Jack Palmer
"European Exposure" by Sierra Curney
"Environmental Stewardship and Education" by Ryan Abraham
"A Showcase of Mutual Understanding" by Brooke Morris
"Embracing the Big Apple" by Brooke Underwood
Batten Honors College at VWU inspires, engages, and prepares academically talented students to become leaders, environmental stewards and impactful citizens in the global community.
Read the spring issue of "Excelsis."