Staff Spotlight: Crit Muniz
The director of the Learning Center strives to ensure that students are successful independent learners
University News | January 11, 2022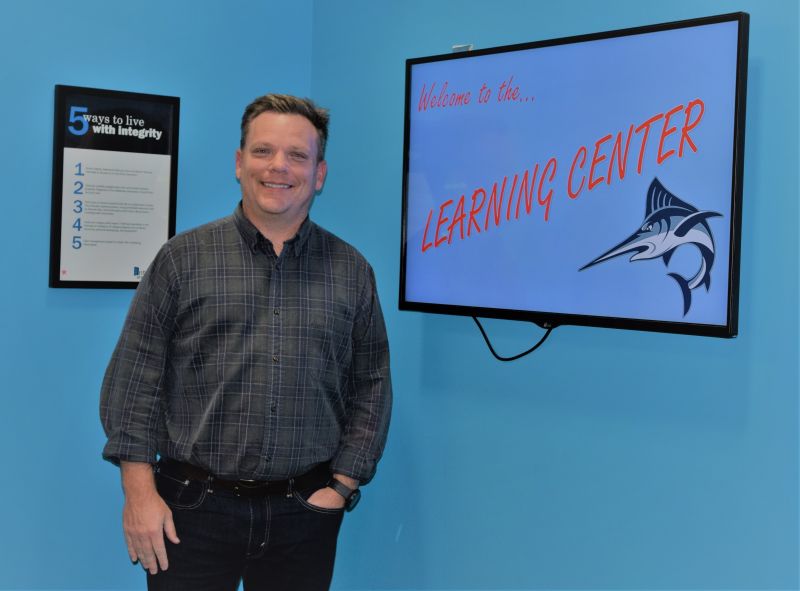 Crit Muniz believes in a collaborative approach to learning. As director of the VWU Learning Center and coordinator of disability services, he works cooperatively with others in the campus community to oversee academic support services for students.
Muniz first came to Virginia Wesleyan in July 2014, after working in career services and disability services at Regent University in Virginia Beach. He now directs the coordination of tutorial and student academic support services, which provide students with the resources they need to be successful independent learners.
Muniz says that the Learning Center at VWU is committed to maintaining open communication with faculty, staff, and students. The Center supplements faculty instruction by providing peer and professional tutoring, appropriate resource materials to enhance course work, and alternate testing facilities, as needed. The Center also offers skills workshops for students and coordinates disability services and accommodations.
Although Muniz admits that he is "allergic to attention," he was a good sport about responding to our efforts to get to know him better.
An interview with Crit Muniz:
How would you describe your philosophy of learning/education?
I would describe it as collaborative. It is my opinion that learning is best when it is done together. This can be in group, as well as reaching out for assistance when needed.
What do you consider to be indicators of a successful career/life?
I feel like success is striking the right balance between curiosity and contentment.
What do you most enjoy doing in your leisure time?
I enjoy playing golf with my kids, jogging, and going to movies with my friends.
Greatest accomplishments to date?
Raising three boys to be good citizens and all-around great guys.
Crit Muniz' Favorites:
Favorite food: Jalapeno Cheddar Cheetos and Coke with Coffee
Favorite place: The Pacific Northwest
Favorite music/song: 90's Alternative/Grunge
Favorite movie: Moneyball
Favorite leisure activity: Jogging at First Landing State Park
Favorite advice to share with students: Don't give up on your classes!
Learn more about the Learning Center at VWU.