The Investments: An American Conspiracy
Assistant Professor Clair Berube's latest book examines American societal structures and institutions
University News | October 13, 2021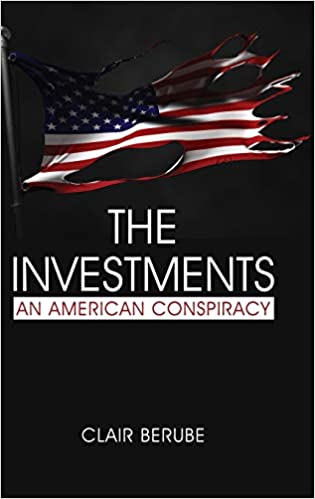 Published in 2020 by Information Age Publishing (IAP), "The Investments: An American Conspiracy," was written by Assistant Professor of Education Claire Berube, a graduate of Virginia Wesleyan who is in her second year of teaching at VWU.
"Education is the hub of this book," said Berube, "because public education is the best vehicle for democracy America has ever known, and therefore, unbeknownst to many Americans, in the crosshairs. There is a concerted effort by some in power to undermine public education, and many Americans are ignorant of the conspiracy. This book pulls back the curtain on the investment some in power have made in their efforts to create a permanent underclass in American society by assuring that many societal structures favor some at the expense of others."
According to IAP, the book examines American societal structures and institutions, beginning and ending with public education, and exposes how dysfunction and the investment in this dysfunction is an actual political agenda. The Investments focuses on the capitalization, privatization and dismantling of public education, and how other social systems such as for-profit prisons, healthcare (or the lack thereof), racism and current immigration issues, the investment in criminalizing people called "the other", and the military/industrial complex are all co-dependent and symbiotic. At the nexus of it all is American public education. An educated population threatens the status quo, so the pipeline between public education and other social institutions is real.
"The book strives to show that the important American societal institutions of public education, criminal justice system, the military/industrial complex, and the healthcare system are not set up to help all Americans," noted Berube. "If these systems were run on good faith they would provide real social mobility and opportunity."
The book's contents include a preface and six chapters: The Investment in Ignorance; The Investment in Poverty and Crime; The Investment in Global Unrest; The Investment in Sickness; The Investment in "The Other": Racism and Sexism; and the Epilogue: Human Currency and the Call for Reparations.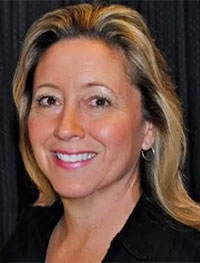 Berube holds a Ph.D. in Urban Education with a concentration in Curriculum and Instruction from Old Dominion University, a B.S. and M.S. in Education from ODU, and a B.A. in Psychology from Virginia Wesleyan. A former middle school science teacher, Berube has research interests that include urban schools, the effects of high stakes testing on learning, gender and race in STEM education, and problem-based learning. She loves science, including physics and theoretical physics; psychology including how people learn, and social justice topics in education.
Berube dedicated her book to her paternal grandfather, a lieutenant commander stationed at Pearl Harbor on December 7, 1941, and to her maternal fifth great-grandfather, a lieutenant who assisted in establishing American independence as part of the Philadelphia Co. Militia. In their honor, she concludes the dedication: "May all Americans share equally in the freedom paid for by the struggle and sacrifice of patriots and never forget during times of crisis why the American dream is worth fighting for."