Virginia Wesleyan to Host 2017 VFIC Ethics Bowl
Virginia students to deliberate Ethics and U.S. Presidential Politics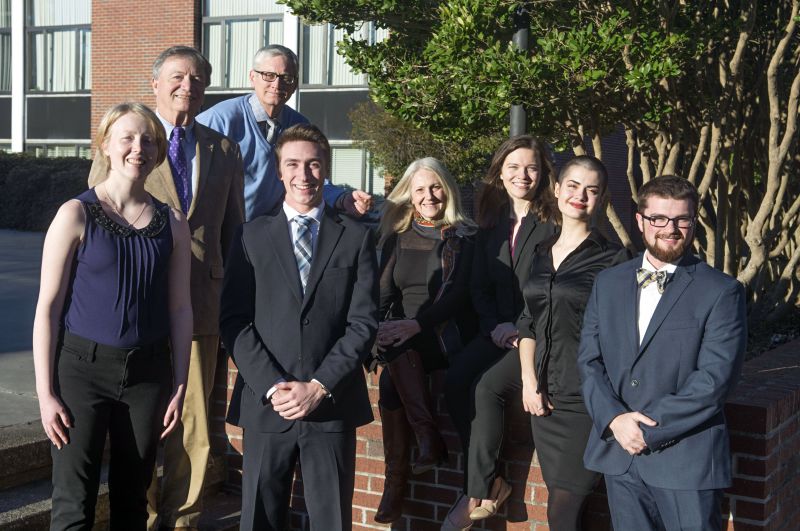 Featured News | January 13, 2016
The Virginia Foundation for Independent Colleges (VFIC) and Wells Fargo will sponsor the 18th annual statewide collegiate Ethics Bowl on February 12-13, 2017, on the campus of Virginia Wesleyan College. Roger Mudd, author and former journalist for CBS and The History Channel, and Ken Garren, President of Lynchburg College, will serve as co-chairs for this event.
The theme of the 2017 Wells Fargo Ethics Bowl is Ethics and U.S. Presidential Politics. Student teams from 15 of Virginia's leading independent colleges and universities will participate in the competition and present a variety of case studies highlighting potential ethical dilemmas faced in the U.S. political arena.
Two student teams from Virginia Wesleyan will be participating in the competition. The Virginia Wesleyan teams will compete head-to-head against the other highly qualified student teams. The members of the Virginia Wesleyan College student teams are: Tanail Canty, Sophomore; Riley Conrad, Junior; Dante Davis, Junior; Melissa Fisher, Sophomore; Kyle Grabulis, Senior; Nicholas Hipple, Junior; Kelsi Robins, Junior, and Jared White, Senior. The faculty coordinators for the team are Kathy Merlock Jackson, Professor of Communication and Lawrence Hultgren, Professor of Philosophy. Local attorney Henry "Hank" Howell has also been providing assistance in preparing the students.
On February 12 and 13, the teams of three to five students will be judged by panels of distinguished leaders from across Virginia and Maryland. Many notables from the business sector, law, education, finance, journalism and other fields will listen to team presentations and offer reactions to students' presentations.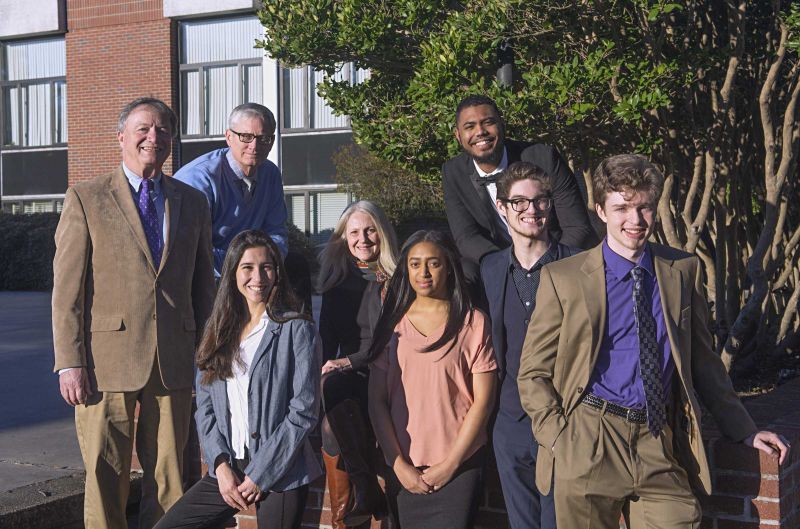 The Ethics Bowl program will commence with an opening session on Sunday, February 12 at 2:30 p.m. in the auditorium of Blocker Hall, with the first round of matches scheduled for 3:30 p.m. in various classrooms throughout Blocker Hall. On Monday, February 13, rounds three and four will begin at 8:45 a.m. The final round of competition will take place at 11:15 a.m. in the Blocker Hall Auditorium. The public is invited to attend these sessions free of charge.
The winning team will be announced at 12:30 p.m. on Monday. Last year, the team from Hampden-Sydney College took home the Batten Trophy at the 2016 Ethics Bowl.
Founded in 1952, the Virginia Foundation for Independent Colleges is a nonprofit fund-raising partnership supporting the programs and students of 15 leading independent colleges in the Commonwealth: Bridgewater College, Emory & Henry College, Hampden-Sydney College, Hollins University, Lynchburg College, Mary Baldwin University, Marymount University, Randolph College, Randolph-Macon College, Roanoke College, Shenandoah University, Sweet Briar College, University of Richmond, Virginia Wesleyan College and Washington & Lee University. For additional information on the VFIC, visit www.vfic.org.