Virginia Wesleyan University Adds Cheer Program
The co-ed program is now recruiting for the 2023-2024 Academic Year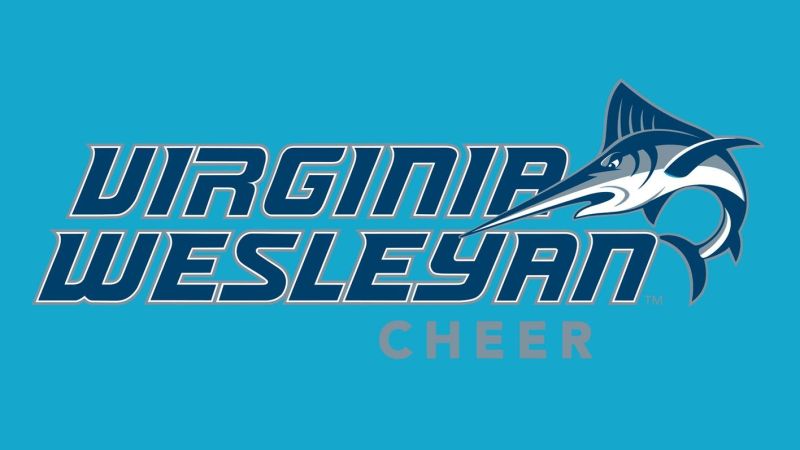 vwuathletics.com | January 16, 2023
Virginia Wesleyan University Athletics has announced the addition of a co-ed cheer program, according to Andrea Hoover-Erbig, Executive Director for Intercollegiate Athletics.
"We are excited to bring a Cheer program to VWU," said Hoover-Erbig. "Marlin spirit has always been palpable, and we look forward to organizing that spirit with the addition of a competitive cheer program."
VWU Cheer will support men's and women's basketball in the 2023-24 season, with additional sports to follow as the program matures. The program could participate in cheer competitions as early as 2024.
Virginia Wesleyan alumna Cherrelle Artis has been named head coach. A member of the Class of 2010, Artis was a VWU cheerleader during a time when the program was only offered at the club level.
Since her graduation from Virginia Wesleyan, Artis has gained valuable experience managing logistics, timetables and schedules, websites, volunteer opportunities, promotion of events, and the execution of events. Artis has also worked on fundraising plans for generating gifts and donations.
"I'm excited to see the cheer program elevated at VWU and am honored to lead this new era of VWU Cheer," Artis said.
Artis will be joined by Assistant Coach Elise Fabregas, who also cheered at VWU. Fabregas has served as an English teacher at the middle and high school levels, as well as teaching conversational English to Japanese military members in Sasebo, Japan. In recent years Fabregas has served as a claims adjuster while supporting her daughter who participates in the local FAME cheer organization.
"Coach Artis and Coach Fabregas have a positive history with VWU Cheer and are poised to bring their vast knowledge of the sport and the values of Virginia Wesleyan to the next chapter of this promising program," Hoover-Erbig said.
Recruitment for the 2023-2024 Academic Year will begin immediately.

This article originally appeared on vwuathletics.com.