Virginia Wesleyan University Adds Men's Volleyball
The new program will begin its first season of varsity competition in spring 2024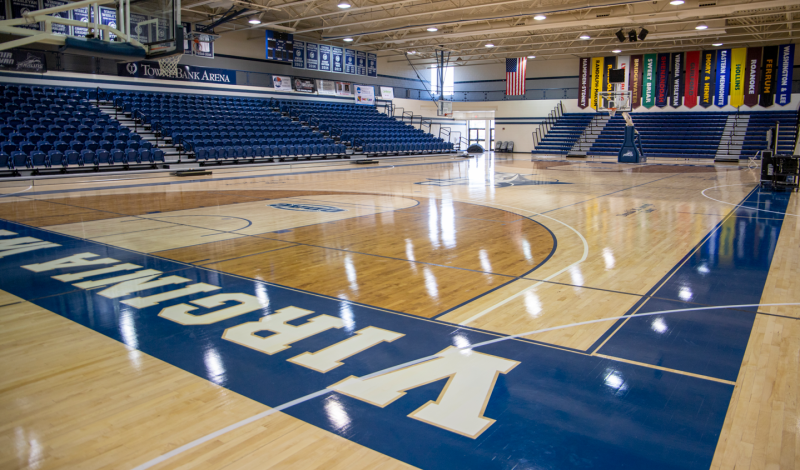 vwuathletics.com | December 26, 2022
Virginia Wesleyan University is proud to announce the addition of men's volleyball as an NCAA intercollegiate sport, according to Andrea Hoover-Erbig, Executive Director of Intercollegiate Athletics.
Men's volleyball will bring the number of sports sponsored by VWU to 23. The program will begin its first season of varsity competition in the spring of 2024. The University also sponsors a co-educational esports team.
"Virginia Wesleyan has a long and distinguished record of success in women's volleyball and we have every confidence that this will translate into our new men's program," said Hoover-Erbig. "Our beautiful campus, outstanding facilities, strong academic programs, and terrific location make this addition a logical next step for athletics."
Men's volleyball programs in NCAA Division III have doubled in number in the last 10 years, Hoover-Erbig added. Virginia Wesleyan will join Eastern Mennonite University, Randolph-Macon College and Roanoke College as Old Dominion Athletic Conference (ODAC) institutions offering men's volleyball. The Marlins will compete independently in spring 2024.
Current VWU women's volleyball coach Karissa Cumberbatch will assume the role of director of men's and women's volleyball beginning January 1, 2023. Last season, the women finished first in the ODAC regular season standings (20-8, 11-1 in the ODAC) for the first time in program history. Prior to serving as head coach, she served as an assistant under Hoover-Erbig.
Cumberbatch's overall record as head coach at Virginia Wesleyan is 44-17, 21-3 in the ODAC. She also brings years of experience working with both young women and young men at the club volleyball level.
"I am excited for the opportunity to start a men's program and work to continue the success of Virginia Wesleyan volleyball and the overall athletics program," said Cumberbatch. "I am passionate about this sport and look forward to helping to grow the men's game at Division III. I thank President (Scott) Miller and Coach Hoover-Erbig for their confidence and support."
The Greeley, Colorado, native came to Virginia Wesleyan with a plethora of volleyball knowledge having played at both the NCAA Division I and II levels and having coached at the club and high school levels for 11 years. Prior to joining the Marlin coaching staff, Cumberbatch was the Grafton High School Head Girls Volleyball Coach from 2013-2019. She led the squad to the Final Four in five straight years and the state finals in 2017 and 2018. Over that span, she was also crowned Regional Champions twice, Regional Coach of the Year three times, and District Coach of the Year three times. She was a member of the VHSL Coaches Advisory Committee and holds a personal/group training certification from the Athletic and Fitness Association of America.
Men's volleyball will join a roster of successful Marlins teams that have collected five national championships, several national runner-up finishes in both individual and team sports, including a run to the Final Four by the women's soccer team this fall.
Recruitment for the 2023-2024 academic year will begin immediately.

This article originally appeared on vwuathletics.com