Share this Story
Virginia Wesleyan University Announces 2023 Inductees to Athletic Hall of Fame
New members will be recognized October 7 at a special ceremony during Homecoming and Family Weekend
University News | September 1, 2023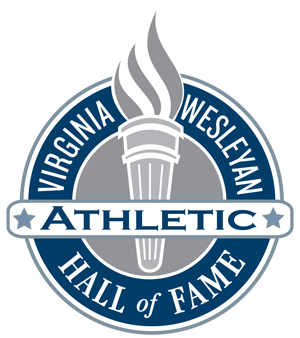 Virginia Wesleyan University has selected the newest inductees to its Athletic Hall of Fame. Members of the 2023 class will be inducted during a special ceremony presented by TowneBank on Saturday, October 7, during Homecoming and Family Weekend.
Members of the new class represent the best of the best from Virginia Wesleyan's athletic history. The 2023 inductees include four former Marlin athletic greats: Marissa Coombs '18 (Women's Track & Field); Evan Cox (UK '18) (Men's Golf); Kala Guy Herman '13 (Women's Volleyball); Cassetty Howerin '18 (Softball); the 2018 NCAA Division III National Championship Softball Team, and VWU benefactor William Shelhorse '70, who will be honored for his decades of support to the University's intercollegiate athletics program.
The Virginia Wesleyan University Athletic Hall of Fame was established by resolution of the Virginia Wesleyan Board of Trustees in May 2007 to honor those who, by outstanding achievement in athletics, by service to athletics, or through significant contributions to athletics, have made lasting contributions to Virginia Wesleyan University's intercollegiate athletic program.
The members of the new class will be permanently recognized in the Virginia Wesleyan University Athletic Hall of Fame installation located in the Jane P. Batten Student Center.
Read more about VWU's 2023 Class of the Athletic Hall of Fame.
Register by September 22 to attend the induction ceremony on October 7, 2023.