Share this Story
Virginia Wesleyan University Elects New Board Chair
Trustee Jon Pruden to succeed John Malbon as Board Chair on July 1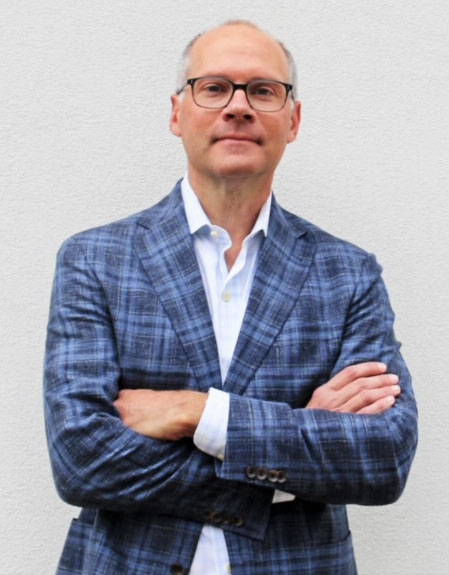 University News | June 21, 2022
Jonathan E. Pruden, a Hampton Roads business leader and entrepreneur, has been elected as chair of the Virginia Wesleyan University Board of Trustees. He joins VWU President Scott D. Miller, himself known for innovation and entrepreneurial leadership, in shaping the future of Virginia Wesleyan University.
The chair-elect will assume the role on July 1 when current Board Chair John F. Malbon concludes his three-year term. Malbon will continue on the Board after his chair term is completed.
Pruden joined the VWU Board of Trustees in 2015. He currently serves on the Finance Committee after chairing the Student Affairs Committee for many years, and he also previously served as vice chair of the Board. Pruden is president, chief executive officer and majority owner of the TASTE Family of Businesses. Prior to taking on ownership and operation of TASTE, Pruden was a corporate attorney and partner at Kaufman & Canoles.
A native of Hampton Roads, Pruden earned bachelor's degrees in finance and history from the University of Virginia and his law degree at the University of Richmond. He describes himself as "a lawyer by training and a food entrepreneur by choice." Pruden's great grandfather was an early supporter of Virginia Wesleyan, and Pruden Hall on the VWU campus is named after the Pruden family. He currently lives in Norfolk with his wife and two sons.
"We're delighted to have Jon Pruden serve as chair of our Board of Trustees," says Dr. Miller. "Jon's leadership and special commitment to serving the University in this capacity furthers the Pruden legacy of steadfast support at Virginia Wesleyan."
The Board also elected new and returning officers for terms beginning July 1, 2022. Longtime Trustee Dr. Nancy T. DeFord of Virginia Beach will assume the role of vice chair, and returning officers Mavis E. McKenley '11 of Virginia Beach and J. Timothy Bailey '83 of Charlotte will maintain their roles as secretary and treasurer, respectively.
The Board of Trustees is the governing body of Virginia Wesleyan University. It supports the University's mission, is responsible for securing adequate financial resources for the operation of the University, and establishes long-range goals and institutional policies.
Learn more about the Virginia Wesleyan University Board of Trustees