VWU Launches Online Master of Education
Classes begin May 17 for the 10-course program focusing on teacher leadership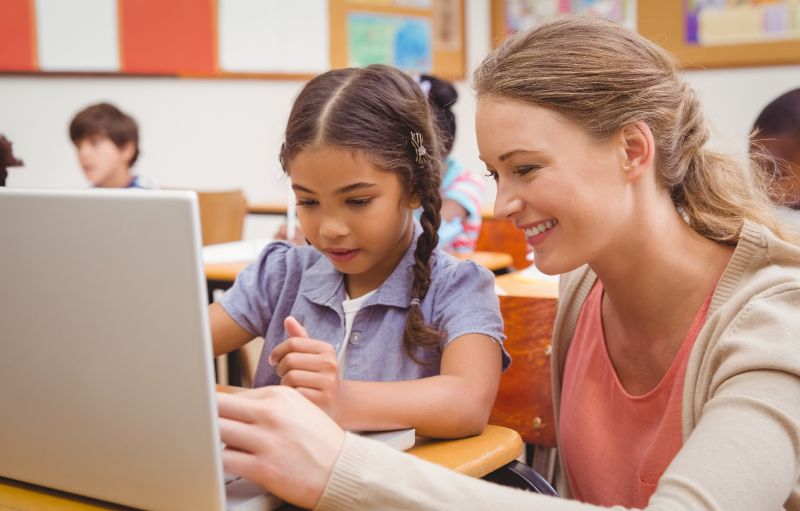 University News | March 15, 2021
Virginia Wesleyan University Global Campus has launched a new online Master of Education (M.Ed.) with a concentration in Teacher Leadership. The first course session will begin May 17.
"The program is designed especially for licensed teachers who are passionate about teaching and learning," said VWU President Scott D. Miller. "This opportunity will expand career options for educators and provide a timely and flexible avenue for them to become leaders in the profession."
The 10-course program is offered in a fully online learning environment, delivered by full-time faculty in collaboration with highly qualified adjunct instructors who bring practical expertise to the program. Courses are aligned to the National Competencies of Teacher Leadership and the Teacher Leader Model Standards.
"The courses in the teacher leadership concentration will provide educators the tools to become leaders in advocacy and innovation, and to become change agents in their school districts," said Dr. Maynard Schaus, VWU Vice President for Academic Affairs.
The program's core courses require teachers to take part in reflective and responsive teaching through open-minded consideration of current practices in education, with a focus on contemporary reform and education research.
Dr. Bill McConnell, Director of Teacher Education and Associate Professor of Education has been instrumental in the development of the program at Virginia Wesleyan.
"Unlike typical graduate education programs that may force candidates into a niche area that might not ideally fit their interests and/or strengths," he said, "the M.Ed. in teacher leadership is broad enough to allow candidates to hone and capitalize on their individual strengths while also providing the specific knowledge and skills needed to become an exceptional leader in the educational community."
Interested candidates may enroll in the program on either a full-time or a part-time basis and can enter during any online term. Courses will be taught in eight-week sessions, and the program can be completed in as few as 16 months with opportunities to take classes part-time during the school year and full time during the summer.
Through VWU Global Campus, the University also offers an online Master of Business of Administration (MBA), nine online undergraduate programs, as well as continuing education career training certificate programs, personal and professional development courses, and culinary certificates for non-degree seekers.
Learn more and apply for Virginia Wesleyan's Online Master of Education (M.Ed.).