Visit the Beach for Virginia Private College Week
Receive a $1,000 Visit Grant when you visit VWU in person or virtually July 26-31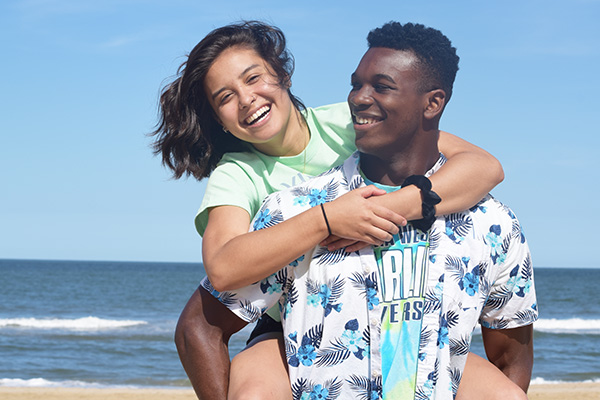 University News | July 1, 2021
Rising high school juniors and seniors interested in attending Virginia Wesleyan University are invited to participate in this year's Virginia Private College Week from July 26-31, hosted by the Council of Independent Colleges in Virginia (CICV).
Prospective traditional and transfer students who visit in person or virtually will receive a $1,000 VWU Visit Grant, applicable to tuition upon enrollment at Virginia Wesleyan (Fall 2021 or later). Guests will also be entered into a CICV drawing to win one of five $100 Amazon gift cards.
Virginia Wesleyan, along with 22 other member institutions, will offer in-person and virtual information sessions about admission, financial aid, and academic programs. Enrollment counselors will also address common myths about the cost of a private college education. Those who take part in a visit either in-person or virtually at three or more participating colleges will receive three application fee waivers.
In-person sessions at Virginia Wesleyan will be held July 26-30 (Monday-Friday) at 9:00 a.m. and 2:00 p.m. On Monday, July 26, there will also be an evening session at 7:00 p.m. On Saturday, July 31, there will be one session held at 9:00 a.m.
Virtual information sessions at Virginia Wesleyan will be held Tuesday, July 27 at 10:00 a.m. and Thursday, July 29, at 5:00 p.m. There will be an additional virtual session for those interested in the Batten Honors College on Wednesday, July 28, at 11:00 a.m.
Come learn about why VWU has repeatedly been chosen as one of the nation's best by The Princeton Review, selected for inclusion in the 2021 edition of The Best 386 Colleges and featured in the Southeastern category of 2021 Best Colleges: Region by Region.
Register today at vwu.edu/vpcw.