Share this Story
Passing of Former President William T. Greer, Jr.
Former president served Virginia Wesleyan for more than two decades
It is with a heavy heart that Virginia Wesleyan University (VWU) announces the passing of its former president, William T. Greer, Jr. It is impossible to express all that Dr. Greer, affectionately known as "Billy," has meant to the Marlin family. During his 23-year tenure as president, Virginia Wesleyan experienced significant growth, including expanded enrollment, a successful fundraising capital campaign, the implementation of a new four-credit curriculum focused on experiential learning, and new construction and renovation of campus facilities such as the Jane P. Batten Student Center and Brock Village. He was named President-Emeritus upon his retirement in 2015, and the Greer Environmental Sciences Center was dedicated in his honor in 2017.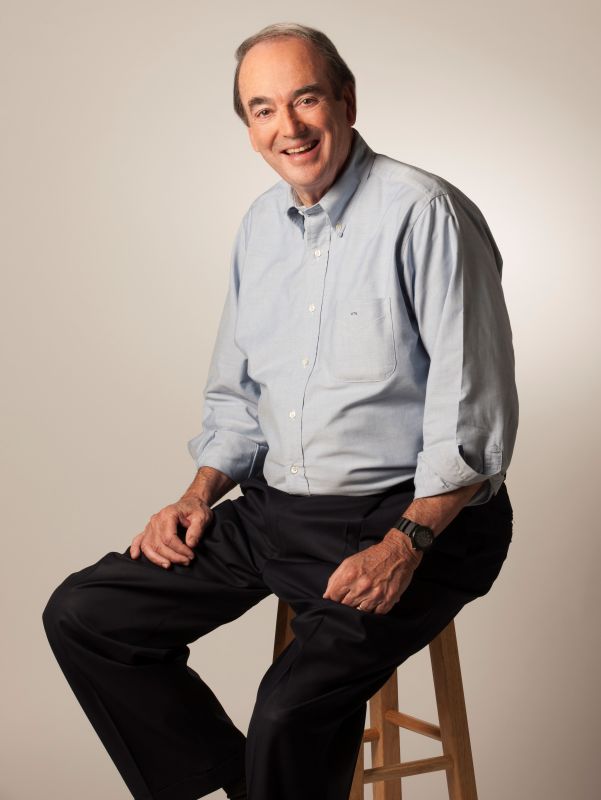 Another major accomplishment during Dr. Greer's tenure was the establishment of the Birdsong Community Service Program, greatly increasing opportunities for student volunteerism and support for community needs. This program evolved into Wesleyan Engaged, which has become a cornerstone of the University's mission.
Before becoming president of Virginia Wesleyan College in 1992, Dr. Greer served as president of both Brevard College and Andrew College and as a United Methodist Minister in his home state of Georgia. He was a visiting scholar at the Princeton Theological Seminary and served on the Board of Directors of the National Association of Schools and Colleges of the United Methodist Church and the Virginia Foundation of Independent Colleges.
Dr. Greer was an avid VWU Athletics fan and was inducted into the VWU Athletic Hall of Fame in 2015. During his tenure, Marlin teams garnered an NCAA Men's Basketball National Championship in 2006, a Final Four appearance by women's soccer in 2006, 29 conference championships, 46 team NCAA appearances, 7 individual NCAA appearances, and 51 All-American honorees. Dr. Greer was instrumental in leading the way for improvements to Virginia Wesleyan's athletic facilities, most notably the construction of the Jane P. Batten Student Center, the Trinder Center and Foster Field (now a part of the Tassos Paphites Soccer Complex), and the Everett Tennis Center.
Dr. Greer saw his mission at Virginia Wesleyan as both building on successes and expanding the College's vision and image. Upon the announcement of his retirement, Dr. Greer said, "My time here has been a labor of love. I look forward to leaving the College well-positioned for a successful future." And he did. We owe a significant debt of gratitude to Dr. Greer, his wife Fann, and their family for more than two decades of dedicated service to Virginia Wesleyan. He was well loved by many students, staff and faculty members and will be dearly missed.
A funeral service is planned in Asheville, North Carolina. In lieu of flowers, the Greer family has asked that gifts be made to the Fann and Billy Greer Endowed Scholarship. Marlin community will come together to celebrate Dr. Greer's life and legacy in the coming weeks. We will share more details as they are confirmed.
Obituary for William T. "Billy" Greer
There will be a celebration of life for William T. "Billy" Greer, Jr. on the VWU campus on October 14 in the Susan S. Goode Fine and Performing Arts Center. An open service for family and friends of the former Virginia Wesleyan president will be held in the Brock Theatre at 11 a.m. Reception to follow at the Greer Environmental Sciences Center.