VWU Awarded 2021-2022 'Colleges of Distinction' Recognitions
University celebrated for experiential education, with special recognition for business, education, career development, and equity/inclusion
News Release | August 19, 2021
Virginia Wesleyan University has once again been recognized for its honorable commitment to engaged, experiential education by Colleges of Distinction, a guide for college-bound students.
Founded in 2000, Colleges of Distinction has advocated for schools whose undergraduate experiences are grounded in a philosophy of engagement, teaching, community, and outcomes. This philosophy has evolved over the last few years to inspire the team at Colleges of Distinction to create individual recognitions that focus on institutions' specialized services for students.
Colleges of Distinction's selection process comprises a sequence of in-depth research and detailed interviews with the schools about each institution's first-year experience and retention efforts alongside its general education programs, career development, strategic plan, student satisfaction, and more—and accepting only those that adhere to the Four Distinctions: Engaged Students, Great Teaching, Vibrant Community, and Successful Outcomes. These principles are all informed by the High-Impact Practices to prioritize the ways that institutions enable students to have a fulfilling, individualized college experience.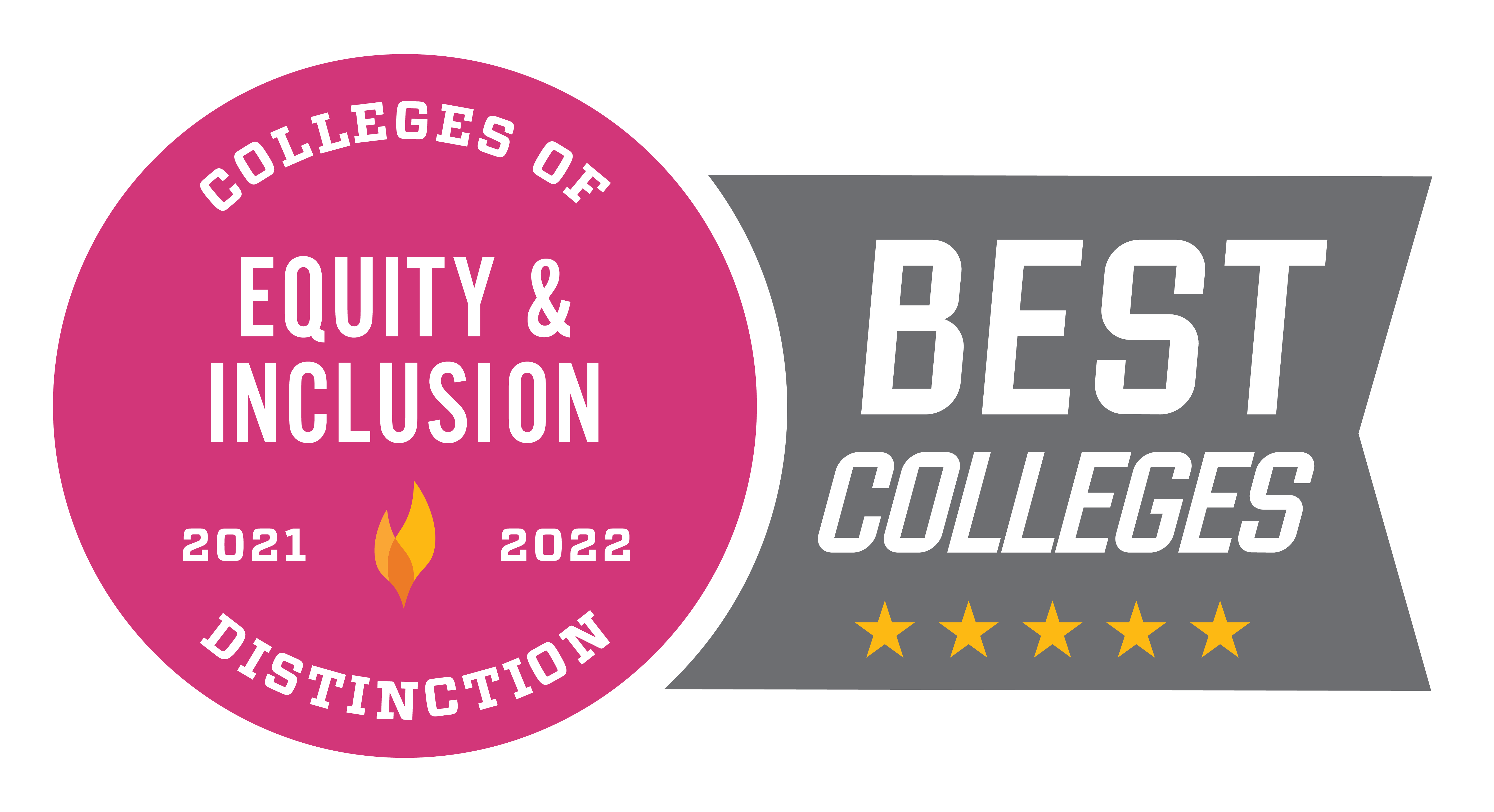 Virginia Wesleyan University has also received specialized recognition in Business, Education, Career Development and Equity & Inclusion. These additional accolades were borne out of a need for college curricula that are comprehensive not only in course material, but also in practical- and soft-skills development. VWU has met these needs with a blend of liberal arts education, program-specific training, and abundant opportunities for real-world application.
"We complete a thorough review of the programs in question before giving the awards," said Tyson Schritter, Chief Operating Officer for Colleges of Distinction. "We're looking for such qualities as accreditation, breadth of program, advising and mentoring, integration of career services, and successful outcomes for students. It's wonderful to see how Virginia Wesleyan really exemplifies these qualities."
Colleges of Distinction Founder Wes Creel and his colleagues found that the most pervasive ranking systems rely on metrics like peer reputation, size of endowment, and alumni salaries. They knew instead that most critical to the student experience were the kinds of engaging experiences that are found at Virginia Wesleyan University: first-year seminars, community engagement, diversity and global learning programs, interdisciplinary programs, alternative spring break, undergraduate research, study away experiences, and internships.
"Every student has their own unique set of abilities, their own goals, and their own ideal settings in which they would thrive," said Creel. "That's why we don't rank our schools. It's about finding the best opportunities for each individual's needs and desires."
Virginia Wesleyan's inclusion is informed by the unique ways it commits to achieving success.
"It's inspiring to see Virginia Wesleyan University commit to the learning styles and community involvement that will best allow their students to succeed in and beyond their college years."
Read about additional Accolades for Virginia Wesleyan University.