Share this Story
VWU Camerata to Perform at Carnegie Hall
The concert takes place on March 11 at the famed concert hall in New York City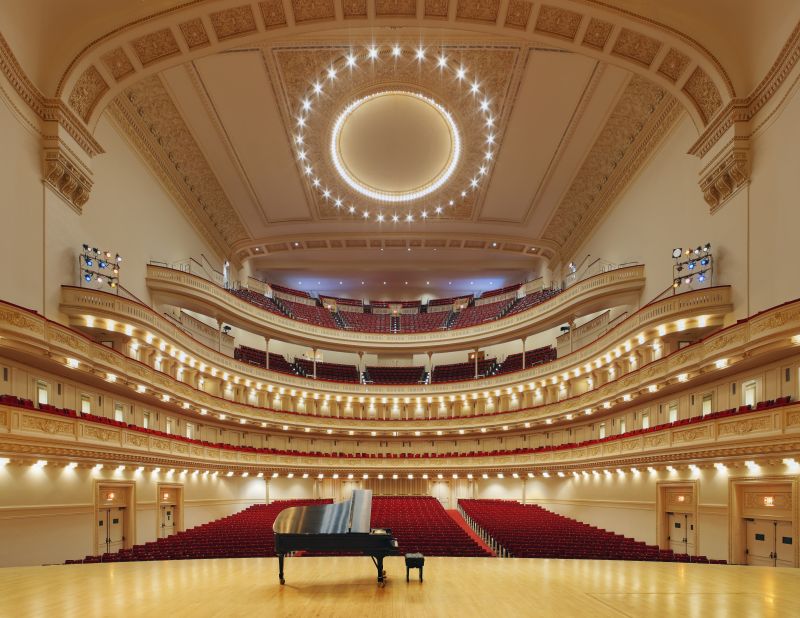 University News | February 9, 2023
The Virginia Wesleyan University student choir, Camerata, will take the stage at Carnegie Hall on March 11 at 7 p.m. under the baton of Associate Professor of Music Bryson Mortensen.
The group will perform Norwegian composer Ola Gjeilo's "Sunrise Mass" and will be joined onstage by the New England Symphonic Ensemble (Preston Hawes, Artistic Director). The second half of the concert will feature Giuseppe Verdi's "Messa da Requiem," led by Cailin Marcel Manson, with the New England Symphonic Ensemble. The production is part of MidAmerica Productions' 40th annual concert season.
"We are pleased to highlight the dedicated and talented Dr. Mortensen and the Virginia Wesleyan University Camerata on one of the world's greatest stages," said Peter Tiboris, general director and music director of MidAmerica Productions and MidAm International.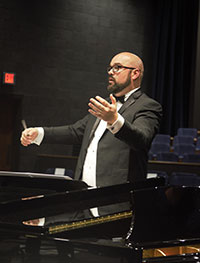 Mortensen is director of choral activities at VWU where he conducts Virginia Wesleyan Vox Vera and Camerata. Previously an artistic director of the Festival Choir of Madison where he premiered more than 15 works by living composers in four years, Mortensen was also director of choral activities at the University of Wisconsin Rock County where he brought the UW-Rock County Jazz Singers to perform at the Wisconsin Choral Directors Association convention. He has worked with living composers such as Andrew Maxfield, Joshua Harris, Timothy Takach, Abbie Betinis, Nathan Howe, Eric William Barnum, and Paul Carey. In addition, Mortensen has been a guest conductor for all-district choruses and festivals across the country.
As director of Vox Vera and Camerata, Mortensen has led tours throughout Virginia and to New Hampshire, Massachusetts, and Pennsylvania. He has previously conducted the choirs in Carnegie Hall in New York City and conducted the premieres of Andrew Maxfield's "Armistice Sonnets," Timothy Takach's "The Longest Nights." He also conducted the premiere of Joshua Harris' "There will be stars over this place forever" at the grand opening of the Susan S. Goode Fine and Performing Arts Center on the campus of Virginia Wesleyan University.
In addition to Virginia Wesleyan University Camerata, the experienced and distinguished American choirs performing in the upcoming concert include The Germantown Concert Chorus and The Keene Chorale of Massachusetts led by Manson; Auburn High School Choir of Massachusetts led by Director George Eisenhauer; Yavapai College Master Chorale of Virginia led by Director Joshua Harper; Severn Choirs of Maryland led by Director Rob Redei; Bemidji High School A Cappella Choir of Minnesota led by Director Christopher Fettig; Visual and Performing Arts Academy at Salem High School Vocal Strand of Virginia led by Director Corbin Thomas Pinto.
The singers will spend five days and four nights in New York City in preparation for their concert. They will spend nine to 10 hours in rehearsal as well as time touring the city.
Tickets are on sale for the general public via Carnegie Hall. The Carnegie Hall Box Office is located at 57th Street and Seventh Avenue in New York, New York.