VWU Joins New American Colleges and Universities
Consortium cultivates partnerships that enrich faculty work and improve student outcomes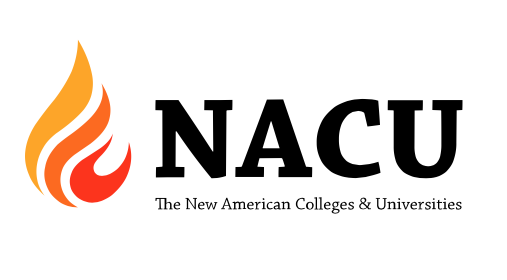 University News | June 28, 2021
Virginia Wesleyan University has joined a select group of institutions as a part of the
New American Colleges and Universities
, President Scott D. Miller has announced. Founded in 1995, the NAC&U is a consortium made up of like-minded independent colleges and universities that work to create partnerships and collaborations which enrich faculty work and improve student outcomes.
"Collaboration and the sharing of ideas is at the heart of a liberal arts education," said Dr. Miller. "As we have grown from an aspiring local college to an inspiring international university, we have become an institution of acclaimed national niches and distinguished service to a diverse student body. We are grateful to be a part of NAC&U and look forward to mutually beneficial relationships with institutions across the country."
VWU joins 23 other schools located throughout the nation in NAC&U. As a member school, VWU will meet regularly with the consortium to share best practices and address issues affecting students and faculty at their institutions and beyond.
This is the third distinctive collaboration for Virginia Wesleyan University in the last two years. In 2019, VWU became one of three Virginia universities to join the Coalition of Urban and Metropolitan Universities (
CUMU
). CUMU is the longest-running and largest organization committed to serving the world's urban and metropolitan universities. CUMU focuses on strengthening institutions that are developing new responses to the pressing educational, economic, and social issues of our time.
Earlier this year, the University joined an elite group of 68 National Liberal Arts Colleges collaborating to form the Liberal Arts Colleges Racial Equity Leadership Alliance, known as LACRELA. E-convenings and resources from this group continue to inform and shape VWU's initiatives for diversity, equity and inclusion.
"VWU is proud to be a part of NAC&U, CUMU, and LACRELA and looks forward to continuing our engagement in these organizations and the scores of opportunities and resources they provide," said Dr. Miller