Share this Story
VWU, Norfolk Collegiate Collaborate on Shared Waters
Three-year NOAA grant funds watershed education for teachers and students at either end of the Chesapeake Bay
University News | May 18, 2023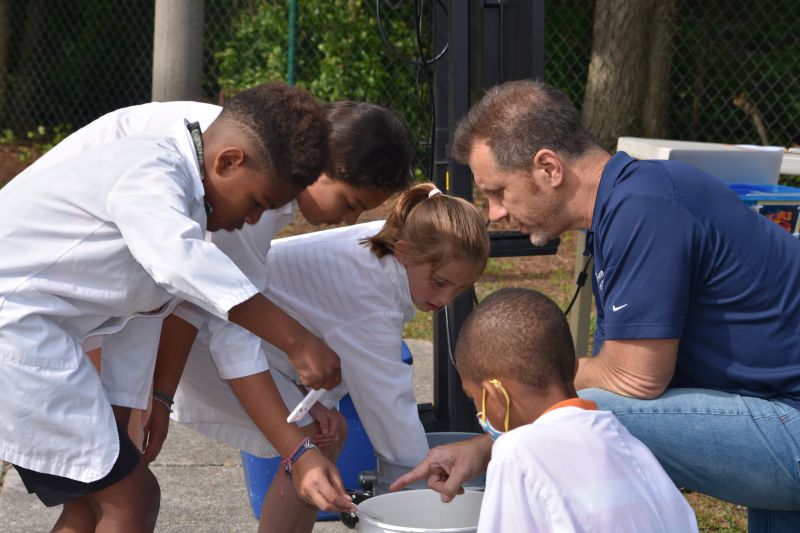 View the Photo Gallery
The water-quality investigations started at 9 a.m. Outdoors on a sunny spring day, about two dozen students performed a variety of scientific activities, even donning protective gloves and goggles for some: a macroinvertebrate study and chemical analysis of water quality—which included pH, dissolved oxygen, and nutrient levels—of Norfolk's Broad Creek and the Lafayette River. Later, they would compare with their results with those of students in Pennsylvania conducting the same tests.
But these weren't university or even high school students. They were fourth-graders at Norfolk Collegiate School who were guided by Dr. Bill McConnell, associate professor of education, and three VWU student volunteers, along with Norfolk Collegiate teachers, thanks to a grant from the National Oceanic and Atmospheric Administration (NOAA) called Shared Waters: An Upstream-Downstream Collaborative.
The $400,000, three-year NOAA grant is making a big impact on watershed education in Virginia and Pennsylvania by funding the training of teachers and university students. The grant, awarded to Millersville University, is funding a collaboration with VWU and Norfolk Collegiate School at one end of the Chesapeake Bay and with Millersville and Penn Manor School District, both in Pennsylvania, at the bay's other end.
McConnell, who also serves as VWU's director of teacher education, has even had help from VWU colleagues. For example, Dr. Maury Howard, professor of chemistry at VWU, created a "How-To" video to assist elementary teachers and university students in completing each water-quality test. Teachers use this video to guide their students through each chemical analysis of water quality.
On Tuesday, May 9, VWU students Alison Pollack, Carey Seay and Micayla Waters, all from the education class "Classroom Management and Teaching Strategies," worked with Norfolk Collegiate teachers to help fourth-grade students perform the water-quality investigations. Their results will be compared with results obtained by elementary students in Penn Manor School District.
"This project," McConnell said, "allows preservice teachers at VWU and MU the opportunity to work and learn alongside master teachers early in their education program—something that most education programs just do not provide. Our students apply the management theory and strategies they learn in class to navigate common and not-so-common management issues: maintaining the attention of young students, monitoring student's use of sharp garden tools, and managing the excitement of students who have discovered an odd-looking macroinvertebrate."
The curriculum that McConnell developed with his partners at Millersville is already being adopted by several Pennsylvania schools and promoted by the state. The collaboration funded by the grant is also providing professional development training to 30 elementary teachers, creating field experiences for 500 teacher candidates, educating more than 1,000 students on the impact of their local actions on watersheds, creating shared educational resources, and establishing a formalized partnership between schools that will institutionalize instruction in Meaningful Watershed Educational Experiences in undergraduate teacher education.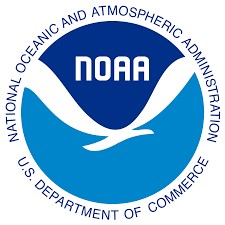 This material is based upon work supported by the National Oceanic and Atmospheric Association (NOAA) under Grant No. NA21NMF4570498. Any opinions, findings, and conclusions or recommendations expressed in this material are those of the author(s) and do not necessarily reflect the views of NOAA.