VWU Online Programs Named Among Best for 2023
U.S. News & World Report names VWU undergraduate and MBA among best online programs nationally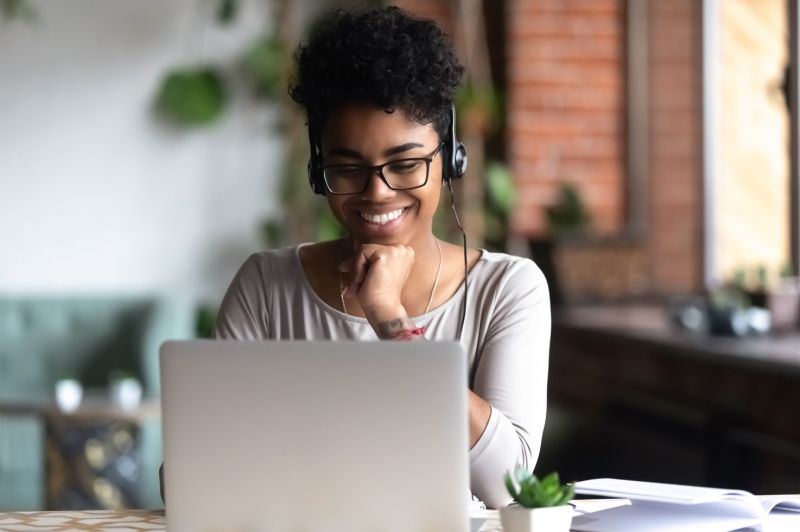 University News | January 24, 2023
Virginia Wesleyan University Online is again attracting attention in national rankings. The University has been selected for inclusion among U.S. News & World Report's "2023 Best Online Programs," released today. The University's entire catalog of online bachelor's programs is recognized as a whole, and singled out in the discipline-specific categories are VWU's online Bachelor of Arts in Business and Master of Business Administration.
Distance-education offerings are evaluated by U.S. News at the program level rather than the school level, using data gathered directly from each program. Methodologies are based on a number of factors, including student engagement, services and technologies, faculty credentials and training, and the expert opinion of high-ranking academic officials. Only degree-granting programs at regionally accredited institutions that are offered primarily online were considered for the rankings.
VWU Online launched at the start of the 2017-2018 Academic Year with the transition of Virginia Wesleyan from a college to a university. Virginia Wesleyan now offers the following online degree programs for those looking to further their education and improve career-related skills:
Online Graduate Programs
Master of Business Administration (MBA)
Master of Education in Teacher Leadership (M.Ed.)
Online Undergraduate Programs
Bachelor of Arts in Business
Bachelor of Arts in Criminal Justice
Bachelor of Arts in Digital Music
Bachelor of Arts in Environmental Studies
Bachelor of Arts in Management Information Systems
Bachelor of Arts in Psychology
Bachelor of Arts in Social Science
Bachelor of Arts in Sociology
Bachelor of Arts in Comprehensive Liberal Studies
Bachelor of Arts in Sustainability Management
Supply Chain Management & Logistics Certificate

Non-Degree Continuing Education
Virginia Wesleyan University Global Campus also offers an online non-degree continuing education program designed to provide advanced professional skills to working adults. It includes a comprehensive portfolio of personal and professional development courses and career training certificates. The program features hundreds of courses in areas such as accounting, business, information technology, computer applications, the environment, writing and publishing, and more. In partnership with Rouxbe, VWU also offers online open enrollment culinary training programs designed to provide the technique and foundation necessary to work in the culinary industry.
Virginia Wesleyan's Continuing Education division complements the University's current offerings for degree-seeking students enrolled in VWU Online, VWU Global (Japan), and the Evening and Weekend Program. It also coincides with extended learning opportunities through the Robert F. Boyd Institute, the Westminster/Wesleyan Lifelong Learning Institute, and the Robert Nusbaum Center.