VWU to Welcome Second Batten Honors College Cohort
The Batten Honors College has quickly emerged as a national niche program of the University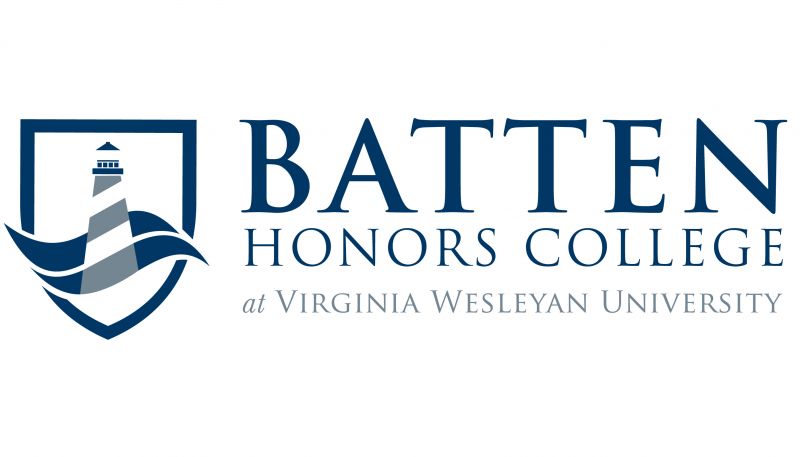 University News | July 20, 2018
Virginia Wesleyan University will welcome the second cohort of new scholars this fall for its highly selective Batten Honors College. Founded in 2016 with the first class enrolled in 2017, the Batten Honors College has quickly emerged as a national niche program of the University.
The newest full-tuition Batten Fellows have a collective grade point average of 4.21 on a 4.0 scale, an average SAT score of 1340, and an average ACT score of 29. Batten Fellows and Shumadine Scholars will reside in the Honors Village (IV). Sixty-three percent of these students hail from Virginia and over 60 percent indicate an interest in a science discipline at Virginia Wesleyan.
"We look forward to walking beside them in this journey, and we wish them the very best in their academic pursuits," said VWU President Scott D. Miller in a message to campus.
The Batten Honors College is gratefully named for Virginia Wesleyan Trustee Emerita Jane P. Batten and her late husband, Frank Batten, Sr. For nearly 40 years, Mrs. Batten has made Virginia Wesleyan a priority in many different ways, the latest of which is the development of the Batten Honors College.
"She has been a force for change, improvement, and empowerment, and she believes deeply that students of the highest academic ability will flourish through this innovative program," said Dr. Miller. "We are endlessly grateful for her passion for knowledge and her enduring support."
New Batten Fellows and Shumadine Scholars:
Batten Fellows
Cassidy Braithwaite Winchester, VA
Sydney Collins Fredericksburg, VA
Brycen Columbus Concord, NC
Riley Corbin Mechanicsville, VA
Benjamin Counsel Perth, Western Australia
Karlee Fretz Green Lane, PA
Emily Geis Severna Park, MD
Sophia Gonzales Virginia Beach, VA
Anitra Howard Riverdale, MD
Ebonie Johnson Richmond, VA
Teresa Jones Fairfax, VA
Destiny Kinka Virginia Beach, VA
Kacy McBride Virginia Beach, VA
Grant Morgan Norfolk, VA
Christopher Morris Virginia Beach, VA
Katharyn Niedzwiecki Spotsylvania, VA
Hunter Nordberg Apex, NC
Meghan Pease Norfolk, VA
Emily Smith Forest, VA
Ryan Westpfahl Silver Spring, MD
Lindsay White Phoenixville, PA
Kathryn Yeager Amissville, VA
Hannah Zimmerman Saint Leonard, MD
Shumadine Scholars
Nathalie Blake Charlotte, NC
Jacqueline Carmines Chesapeake, VA
Katie Costin Fountain Inn, SC
Olivia Deane Chester, VA
Sarah Farkas Virginia Beach, VA
James Harrod Lewes, DE
Mackenzie Kerns Gainesville, VA
Breanna Kokes Virginia Beach, VA
Isabel Laxton Reston, VA
Justin Lee Centreville, VA
Nathaniel Powell Holly Springs, NC
Dalton Powers Chesterfield, VA
Hailey Schumacher Flanders, NJ
Caroline Tryfiates Fredericksburg, VA
Emily Uzzle Chester, VA
Kathleen VandenBerg Chesapeake, VA