VWU Track & Field Heading to National Championship Meet
Geni Roberts and Jaylyn Lane qualified for nationals in their first seasons as outdoor athletes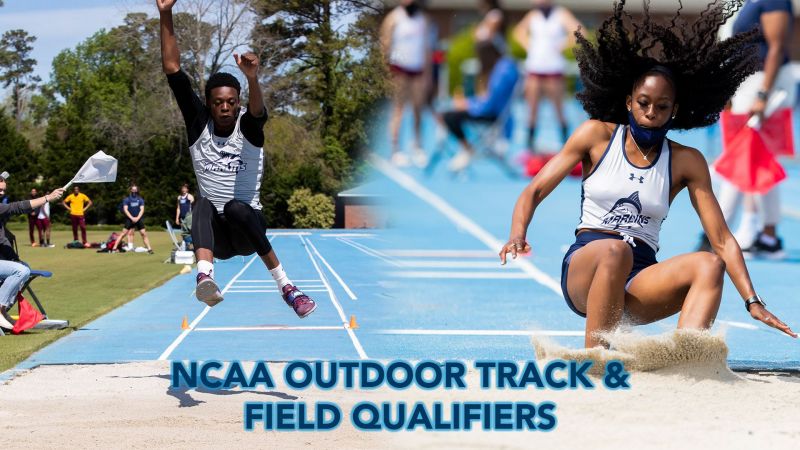 vwuathletics.com | May 22, 2021
The Virginia Wesleyan track and field Marlins are sending two athletes to the National Championship meet next weekend in Greensboro, NC at the campus of NC A&T.

Geni Roberts and Jaylyn Lane both qualified for nationals in their first seasons as outdoor athletes after last year got cut due to COVID.

Roberts reached the NCAA meet and will compete in both the long and triple jumps after winning both events at the 2021 ODAC Outdoor Championships. Roberts longest marks this season were 7.20M in the long jump which was 15th best in the nation and 14.59M in the triple, good for 10th in the nation heading into next weekends meet.

Jaylyn Lane heads into the meet as the seventh seeded athlete in the nation in the women's triple jump. Lane shatter the VWU and ODAC record mark at the 2021 ODAC Outdoor Championships with her distance of 11.94M.

Roberts will jump Thursday and Saturday next week while Lane jumps on Saturday. More informaiton with live stat and video links will come as the event draws nearer.

Originally posted on vwuathletics.com.