Share this Story
Wesleyan Recognized as 2015 Green College
VWC featured in The Princeton Review Guide to 353 Green Colleges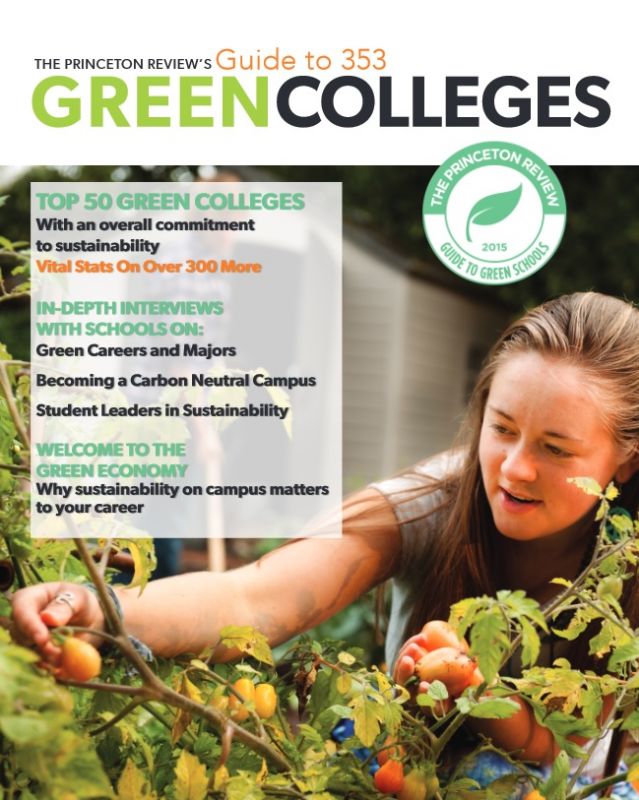 News Release | April 20, 2015
The Virginia Wesleyan community is committed to a greener campus and a greener world. In celebration of Earth Day, the College proudly announces its selection by The Princeton Review as one of the most environmentally responsible colleges in the U.S. and Canada. The education services company features VWC in the 2015 edition of The Princeton Review Guide to 353 Green Colleges.
Published April 16, the guide features schools chosen based on a 2014 survey conducted at hundreds of four-year colleges to measure commitment to the environment and sustainability. It profiles colleges with the most exceptional commitments to sustainability based on their academic offerings and career preparation for students, campus policies, initiatives, and activities.
"We strongly recommend Virginia Wesleyan and the other fine colleges in this guide to the many environmentally-minded students who seek to study and live at green colleges," said Robert Franek, The Princeton Review's senior VP-publisher. "Among nearly 10,000 teens who participated in our '2015 College Hopes & Worries Survey,' 61 percent told us that having information about a school's commitment to the environment would influence their decision to apply to or attend the college."
The profiles in The Princeton Review's Guide to 353 Green Colleges provide information about each school's admission requirements, cost and financial aid, and student body stats. They also include "Green Facts" about the schools with details on the availability of transportation alternatives at the schools and the percentage of the school food budgets spent on local/organic food.
Virginia Wesleyan is committed to waste-reduction, recycling, energy efficiency, green building practices, composting and other earth-friendly landscaping practices, promotion of public transportation, and more. Numerous faculty/student research projects, such as the establishment and study of a green roof on one of the student residence halls, integrate learning and community service for the betterment of the planet.
Virginia Wesleyan was also selected as a 2015 "Best College in the Nation" by The Princeton Review.
###
About The Princeton Review
The Princeton Review is a leading test preparation, tutoring, and college admission services company. Every year, it helps millions of college- and graduate school-bound students achieve their education and career goals through online and in person courses delivered by a network of more than 4,000 teachers and tutors and its more than 150 print and digital books published by Penguin Random House. The Princeton Review is headquartered in Natick, MA, and is an operating business of IAC (NASDAQ: IACI). For more information, visit www.princetonreview.com.